Raise Money With An Online Fundraiser
Would you like to raise money for a worthy cause? How about having an online, no-investment fundraiser?
---
---
The money you raise can be used toward any not-for-profit objective. For example, maybe your church needs money for a youth trip, or your local rodeo arena needs to raise money for new arena lights.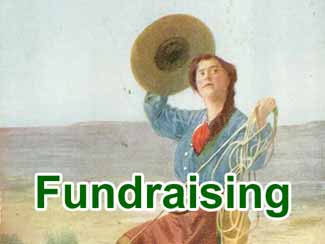 ---
Online Fundraising
If you would like to hold an online fundraiser to raise money for a cause that's important to you, the good folks at Avon and I can help. ("I," by the way, is Emma Carpenter, the owner of the CowboyWay.com website.)
And, yes, I said Avon. They are a 100+ year old company that specializes in affordable items for the entire family. They are also experts at fundraisers.
---
The Advantages
An online Avon fundraiser has several significant advantages:
It is simple and easy to do.
There is NO financial risk for the persons or group raising money: No inventory to purchase, manage, or be stuck with after the fundraiser is over. No event to organize with overhead costs. There are no costs or fees of any kind.
There is no physical labor.
There's no dilemma figuring out the best date your supporters can attend an in-person fundraiser.
Broad reach: Your supporters can purchase from anywhere in the USA.
Avon is a familiar name that offers products at reasonable prices that every family needs and already uses.
In many cases your supporters are already using, or actively looking for, Avon products and are ready to buy them.
---
A Little Background: Who Is Avon?
Avon is a 100+ year old company that is known worldwide. It is a stable company that has been a Fortune 500 company since the inception of the Fortune 500.
Avon offers something for every lifestyle. Their products are easy to sell through family, friends, and acquaintances.
Some of Avon's more famous product lines include their Skin So Soft products. They also have popular products for people who spend a lot of time outdoors, including their selection of DEET-free insect repellents. They also have body wash, hand cream, fragrances, makeup, and much more.
---
How It Works
Like I mentioned above, my name is Emma Carpenter and I have been the owner and administrator of the CowboyWay.com website since it first appeared on the Web in 1999. More recently, I am also an Avon Independent Sales Representative.
To hold an online Avon fundraiser for your not-for-profit cause, all you need to do is send me an email with a few pieces of information:
The name of your group or organization.
Your fundraising objective (for example, to go on a trip or buy arena lights).
The amount you would like to raise.
The fundraiser chairperson's name and address.
The chairperson's phone number and email address.
The approximate number of participants in your fundraiser.
The start and end dates of your fundraiser (maximum date range is 60 days).
Your organization's logo (optional).
With that information I will fill out a simple, one-page agreement form for your fundraiser. I will email you the form for you to approve and sign, then you will email a signed copy back to me.
When I receive your signed agreement form I can quickly (within minutes) set up your own special Avon fundraising website with absolutely no cost to you or your organization. If you include your logo when you send me your completed form, your customized Avon website will show your logo on the first page.
When you share the link to your special fundraising website your customers and supporters can order online and their orders will be shipped directly to them from Avon. Anyone in the U.S. can place an order.
Every purchase made will be tracked by Avon and your group will earn a percentage of each sale.
If you have questions please feel free to send me an email. When I get your email I'll get back with you as soon as possible.
---
How Much Can You Earn?
You can earn 20% on items sold in the Beauty category, and 15% on items sold in the Fashion and Home category.
These percentages might sound low when compared to some fundraisers that offer you as high as 50%. However, those fundraisers typically require you to purchase inventory at a retail or near-retail price, then the price you offer to your supporters is much higher than normal.
With Avon the price you offer to your supporters through your own Avon website is an everyday price, not an inflated price just because it's a fundraiser.
---
Ready To Get Started?
When you are ready to get started just send me an email with the information I will need for your agreement form (see "How It Works," above). After you return your completed, signed form I can have you set up within minutes!
After the last day of fundraising it takes a little while for the final orders to clear, but I will typically mail you a check approximately 21 days after the fundraiser has ended.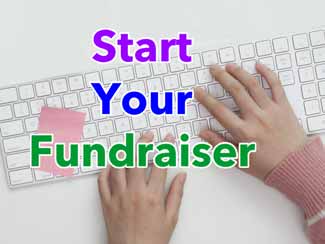 ---
But, Before You Get Started, Get Organized!
Before you send me your information, get organized! Just because this is an easy fundraiser doesn't mean it won't require some effort if you want it to be successful.
Have a meeting with other members of your organization and come up with a plan on how you are going to share the link to your own Avon fundraising website.
You can share your link on a lot of ways! You can send it to friends, family, and other supporters in any way that isn't "spamming" the receiver. Here are just a few ideas:
Text messages.
Your organization's newsletters, printed or electronic.
Your organization's website.
Your organization's social media accounts, such as Facebook or Instagram.
Your individual member's social media accounts (again, such as Facebook or Instagram.
Local media: They're always looking for news and might love to help!
Let people know who your group or organization is and what the money will be used for. Share your passion for your organization and its goals. Share your link multiple times, because few people make a purchase the first time. May your online fundraiser by highly successful!
To get started, of if you have questions, send me an email.
---
---