The Abetta Beach Ride trail saddle uses Cordura in its construction to help keep this saddle lightweight, easy to clean, durable, and affordable.
Abetta saddles are popular for being lighter than all-leather saddles, easier to clean, and less expensive but still a quality saddle. Abetta saddles are made in the USA. The Abetta Beach Ride is also sometimes called the "Beach Rider."
Below: The Abetta Beach Ride trail saddle. This one's from Horse Saddle Shop.
HorseSaddleShop.com image. Used with permission.
---
Comparison Shop For The Abetta Beach Ride Saddle
Below are Beach Ride trail saddles by Abetta Saddlery for sale from Horse Saddle Shop, State Line Tack, and eBay. In our experience, Horse Saddle Shop (which also uses the name "eSaddles") typically has the most competitive prices.
From Horse Saddle Shop and State Line Tack
HorseSaddleShop is one of the largest saddle dealers in the country. Almost every
saddle they carry is in stock and ships the same day.
Most of the saddles shown are new, but some might be used.
Shipping is almost always included in the price for locations in the continental USA.

Some saddles by HorseSaddleShop are listed twice. Why?

It's because HorseSaddleShop is one business (located in Bremen, Indiana), with two websites (HorseSaddleShop.com and eSaddles.com), and they often show the same saddle on both websites. In case one website would have a better deal on a saddle, saddles from both websites are shown.

Horsesaddleshop.com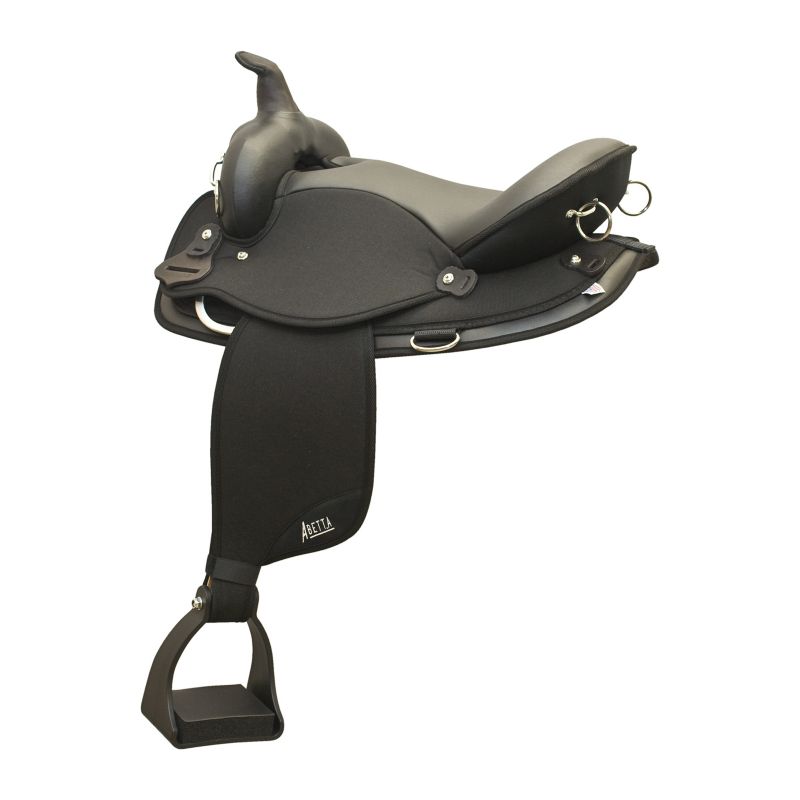 Statelinetack.com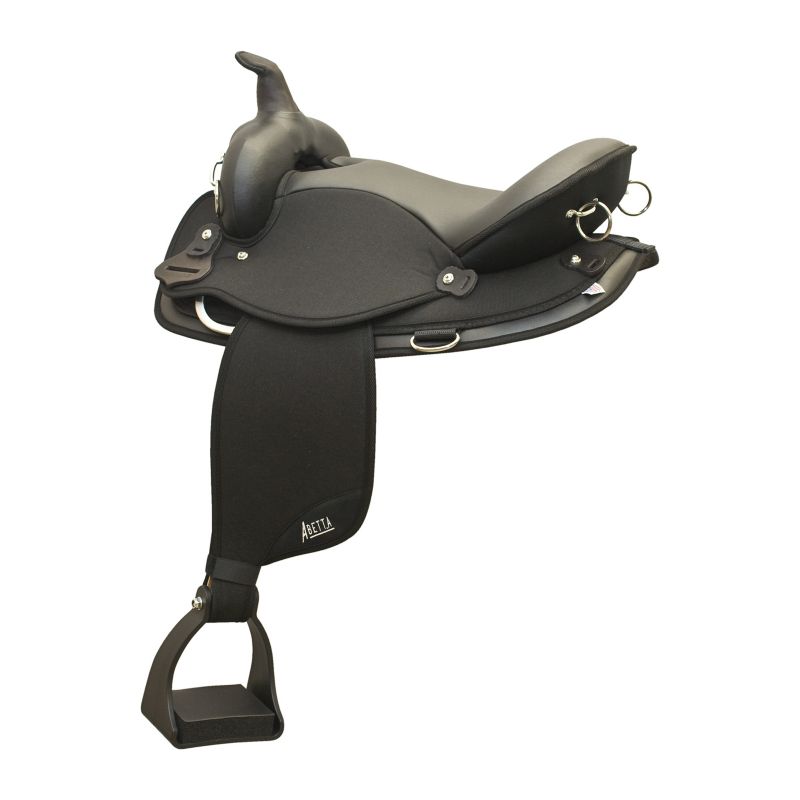 Horse.com
From eBay
Below are Abetta Beach Ride (or Beach Rider) saddles for sale on eBay along with other Abetta trail riding saddles.
See more Abetta trail saddles on eBay
---
More About The Abetta Beach Ride
The Abetta Beach Ride is a lightweight (approximately 17 pounds) trail riding saddle with Cordura used in its construction. If you're not familiar with Cordura, it is the brand name for a family of extremely durable fabrics that are resistant to abrasions, tears and scuffs. Cordura is not only lightweight and durable, it is tear resistant and many times more durable than other "tough" fabrics such as cotton duck, standard polyester, and standard nylon.
A few details about the Abetta Beach Ride saddle:
Color: Black
Tree: Ralide
Horn: 3 1/4″
Rigging: 7/8 Nylon-leather half breed w/ stainless dees
Cantle Height: 4″
Swell Width: 12″
Stirrups: 4″ Endurance trail
Weight: Approximately 17 pounds
---
You might also like: