Cowboy Dictionary - Letter Q
Quarter - When referring to acreage, a "quarter" is a quarter section of land. A full section of land is 640 acres, so a quarter section is 160 acres.
---
Quarter Mark - A "quarter mark" is a mark brushed onto a horse's hindquarters. They are created by brushing damp hair on the horse's hindquarters in a different direction than the surrounding hair. This contrast in hair direction reflects light differently, thus creating a quarter mark.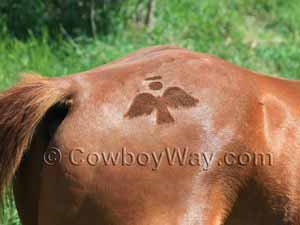 ---
---
---