Cow Pictures, Page 1 of 3
Below are cow pictures and pictures of calves. Please scroll down below the photos to find a short article with interesting information on cows.
All photos are copyrighted © and property of CowboyWay.com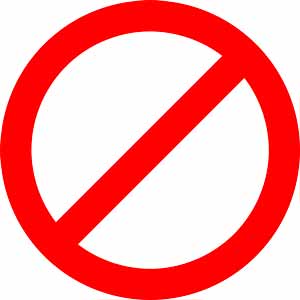 All photos are copyrighted © and property of CowboyWay.com
---
About Cows
A cow is a mature female belonging to the genus Bos. This includes the species cattle. The species cattle includes both domestic cattle and wild cattle such as bison, water buffalo, and more. Some females of other large animals, such as elephants and whales, are also called cows.
Cows are ungulates. "Ungulate" means they are a mammal with hooves. Cows are even-toed ungulates (called Artiodactyls) and horses are odd-toed ungulates (called Perissodactyls).

More examples of even-toed ungulates: Pigs, goats, sheep, and camels.
More examples of odd-toed ungulates: Rhinoceroses and zebras.

Cows are ruminants. A ruminant is an even-toed animal that digests its food by first swallowing it, then regurgitating it later to re-chew and re-swallow it. This process may be repeated several times. The regurgitated food is referred to as a "cud." Ruminants have four different digestive chambers. The chambers are the rumen, reticulum, omasum, and the obamasum. Ruminant animals like cows are very efficient at extracting the most nutrition possible from poor quality feed.

More examples of ruminants: Goats, sheep, deer, llamas, bison, and buffalo.

The gestation period for a cow is nine months.
Some common "cow" terms:

Cattle - An animal belonging to the family Bovidae, genus Bos, and species cattle. "Cattle" is a plural term used to refer to more than one animal.
Calf - A young member of the genus Bos. A calf can be either male or female. The plural of "calf" is "calves."
Heifer -

A young female member of the genus Bos. When a heifer matures, she is called a cow.

Cow -

A mature female belonging to the genus Bos.

Bull - A male

belonging to the genus Bos.
Steer - A castrated male belonging to the genus Bos.
Ox - A male belonging to the genus Bos that has been castrated after having reached sexual maturity. The term can also mean any member of the Bos genus (usually male, but can also be female) that is used for draft work. The plural of "ox" is "oxen."
---
Photo Pages
Photos of a specific topic (for example, bareback bronc riding) that are likely to have been taken on different days and/or at different event venues.
Photo Of The Day
Bareback
Bareback - Black and White
Bronc Riding - Wrecks
Bull Riding
Bull Riding - Black and White
Bull Riding - Wrecks
Cheyenne Frontier Days
Circle Of Fear
Cows
Cowboy Mounted Shooting
Cowboy
Cowgirl
Cows and Flies
Draft Horses
Horses
Paint Horses
Ranch Bronc Riding
Ranch Cutting Horse
Ranch Rodeo - Junior
Ranch Rodeo
Saddle Bronc
Trick Riding
Wild Cow Milking
Wild Horse Race
Wild Mustangs
Event Photos
These are photos taken at one single event venue (for example - a particular rodeo on a certain day).
Link To This Page
If you found this page useful or interesting and would like to link to it from your own website or blog, you can use the small code snippet below to make a link. Thanks!
Use ctrl+C in Windows or command+C on a Mac to copy the link.
<a href=""></a>
---
Below: Like and share this page on Facebook!