Ranch Rodeo Photos - Page 1 of 3
A ranch rodeo is a rodeo where contestants compete as teams from ranches, not as individuals as in a "regular" rodeo. While the number of team members can vary, 4 or 5 team members per team is common. In addition to competing in teams, in ranch rodeo the events are different than events in other rodeos. Ranch rodeos commonly include events such as sorting, doctoring, calf branding, wild cow milking, ranch bronc riding, and others. The ranch bronc riding event is unique in ranch rodeo in that it is the only event in which only one team member competes instead of the entire team. You can find more information about the different ranch rodeo events on page 2 of our ranch rodeo photos, underneath the pictures.
All photos are copyrighted © and property of CowboyWay.com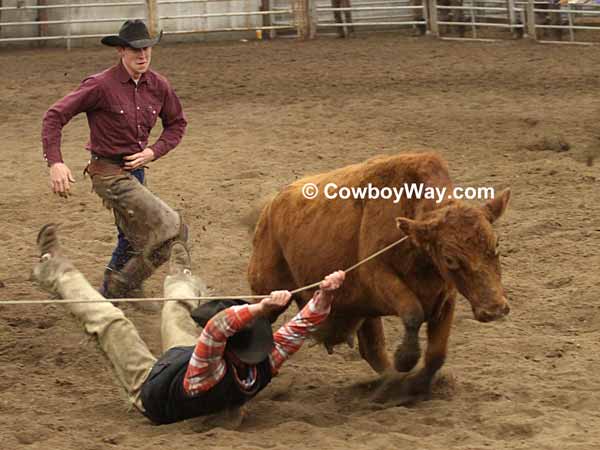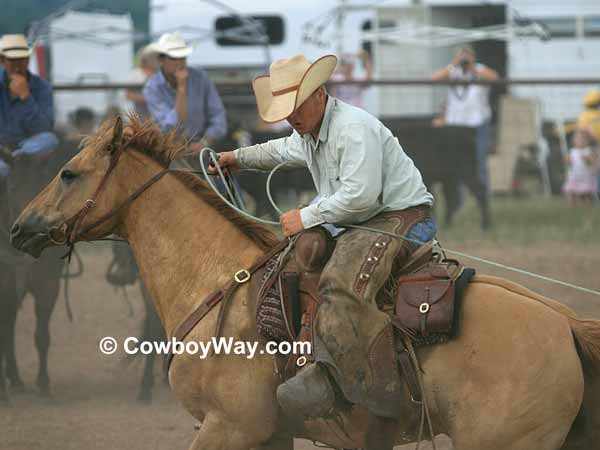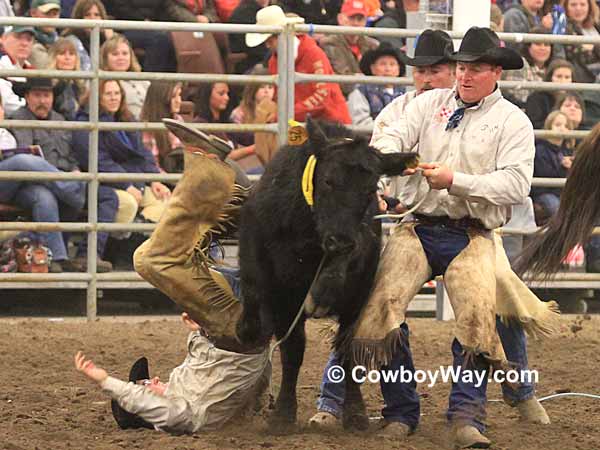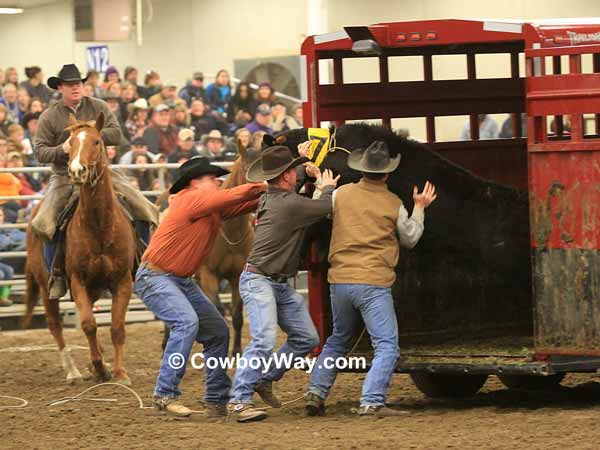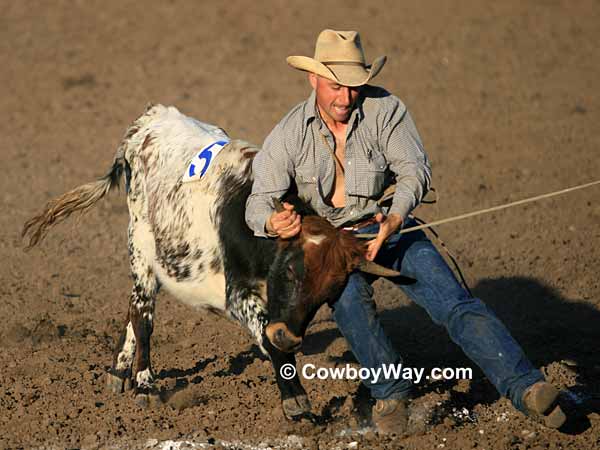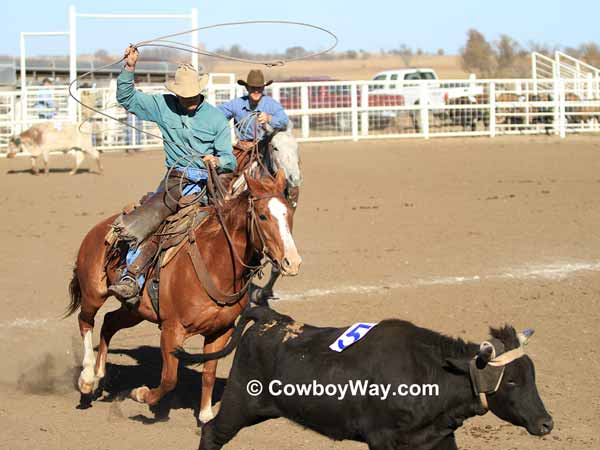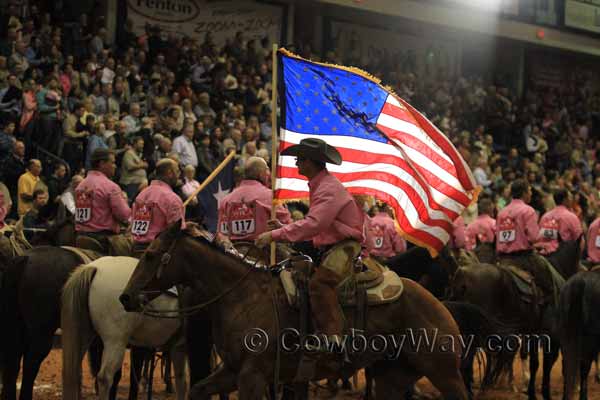 All photos are copyrighted © and property of CowboyWay.com
---
Photo Pages
Photos of a specific topic (for example, bareback bronc riding) that are likely to have been taken on different days and/or at different event venues.
Photo Of The Day
Bareback
Bareback - Black and White
Bronc Riding - Wrecks
Bull Riding
Bull Riding - Black and White
Bull Riding - Wrecks
Cheyenne Frontier Days
Circle Of Fear
Cows
Cowboy Mounted Shooting
Cowboy
Cowgirl
Cows and Flies
Draft Horses
Horses
Paint Horses
Ranch Bronc Riding
Ranch Cutting Horse
Ranch Rodeo - Junior
Ranch Rodeo
Saddle Bronc
Trick Riding
Wild Cow Milking
Wild Horse Race
Wild Mustangs
Event Photos
These are photos taken at one single event venue (for example - a particular rodeo on a certain day).
Link To This Page
If you found this page useful or interesting and would like to link to it from your own website or blog, you can use the small code snippet below to make a link. Thanks!
Use ctrl+C in Windows or command+C on a Mac to copy the link.
<a href=""></a>
---
Below: Like and share this page on Facebook!