Wild Cow Milking Pictures - Page 1 of 2
Wild cow milking is a competitive event often held as part of a ranch rodeo.
The rules can vary from one wild cow milking event to another depending on the preferences of the hosting rodeo committee, or according to whether or not the event is sanctioned by a governing body (such as the Working Ranch Cowboys Association). In general, though, wild cow milking is a timed competition that begins when a cow is turned loose into the arena. A ranch rodeo team (four members per team is common) will then try to rope the cow, "mug" her (control her by hand, particularly the head), and milk her until they get a small amount of milk in a bottle. The time usually stops after the cow is milked and one member of the team runs with the bottle to a designated area in the arena. For the time to count, there has to be a certain amount of milk in the bottle. For example, at many wild cow milkings there must be enough milk in the bottle that at least one drop runs out when the bottle is turned upside down. The team that can rope, mug, and milk their cow with the fastest time wins.
While wild cow milking is an event that is most commonly competed in by men, women are sometimes members of wild cow milking teams. Because of the size, speed, and strength of the cows, wild cow milking is an extremely difficult event to compete in. Below are a few wild cow milking pictures.
All photos are copyrighted © and property of CowboyWay.com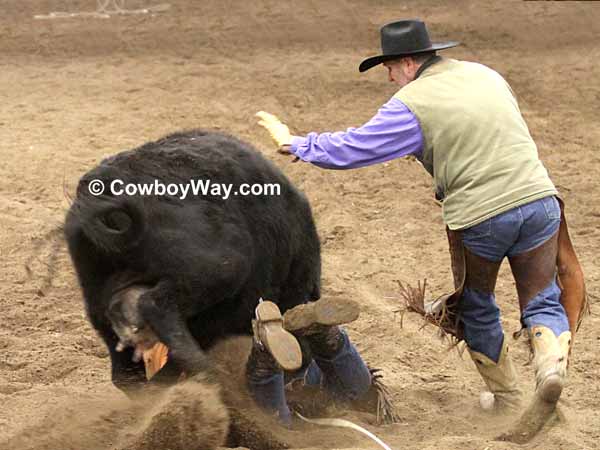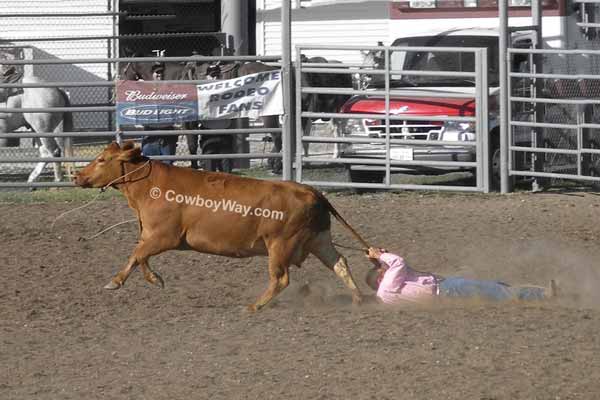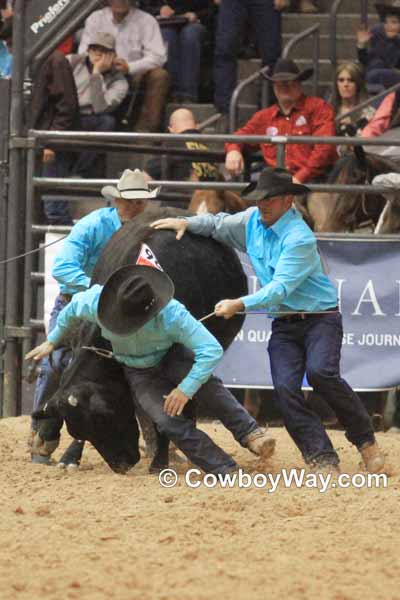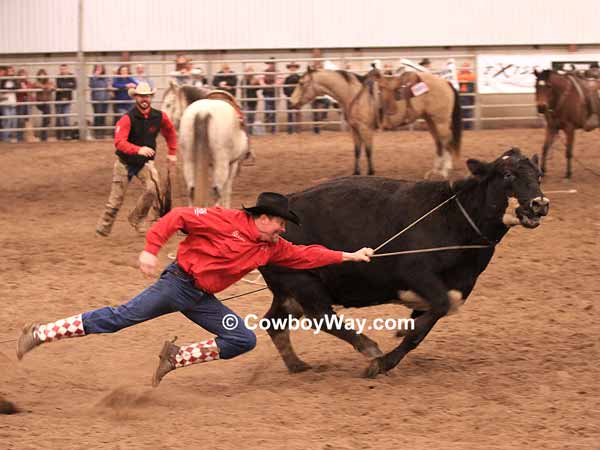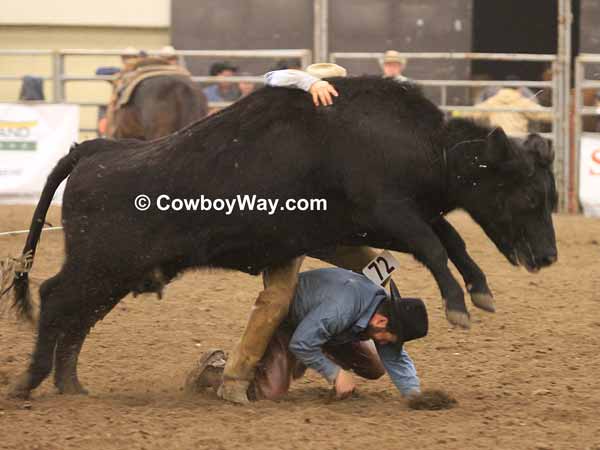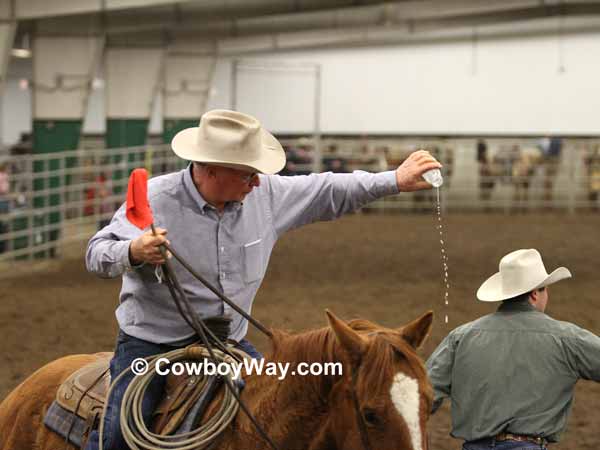 All photos are copyrighted © and property of CowboyWay.com
---
---
Link To This Page
If you found this page useful or interesting and would like to link to it from your own website or blog, you can use the small code snippet below to make a link. Thanks!
Use ctrl+C in Windows or command+C on a Mac to copy the link.
<a href=""></a>