Homemade Cat Treats
Recipes for homemade cat treats abound on the Web.
However, when looking for homemade cat treat recipes we noticed that few, if any, of the sites mentioned if they'd actually made the treats themselves, or if they'd ever given them to their cats to see if they liked them.
So, here at CowboyWay.com we made one of the most common recipes for homemade cat treats that we found, then gave the treats to four felines to see what they thought about them.
The recipe and details on how the kitties liked them are below.
Below: Two cats taste test homemade cat treats.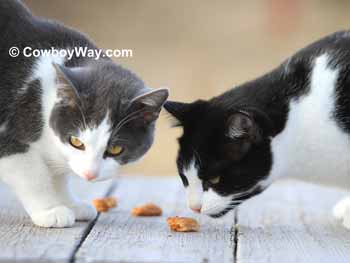 ---
Cheesy Homemade Cat Treat Ingredients
Makes approximately 50 - 55 treats (depending on how big you cut the pieces).
3/4 cup shredded cheddar cheese
1/3 cup grated Parmesan cheese
1/4 cup plain yogurt, vanilla yogurt, or sour cream Note: We used vanilla yogurt.
3/4 cup flour Note: We used white whole wheat
1/4 cup cornmeal
1/4 cup water, more or less
Instructions
Preheat oven to 350 degrees Fahrenheit.
Combine the cheeses and the yogurt (or sour cream), then add the flour and cornmeal.
Add enough water to create a workable dough.
Form the dough into a ball, then roll out to a square or rectangle 1/4 inch thick.
Cut into one inch sized pieces and place on a greased cookie sheet.
Bake approximately 25 minutes.
---
Cat Treat Photos
The ingredients: Yogurt, shredded cheddar cheese, cornmeal, flour, and grated Parmesan cheese. Not shown: water.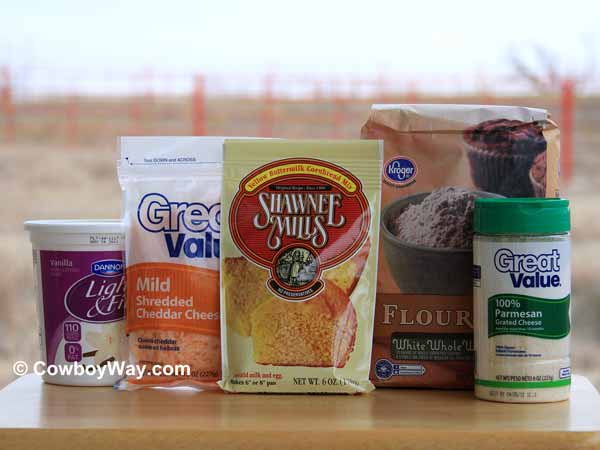 The shredded cheddar cheese, grated Parmesan cheese, and yogurt.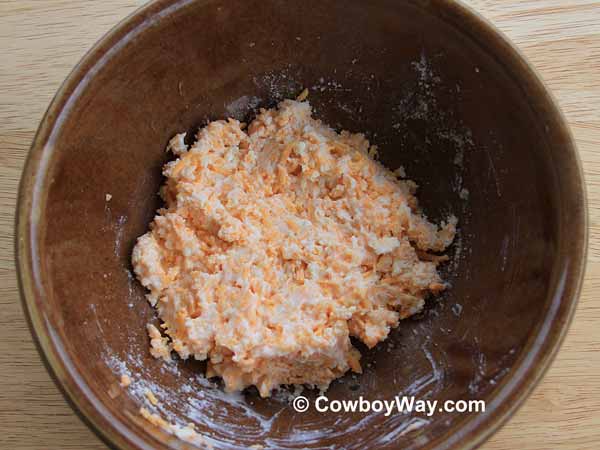 The finished dough after adding the flour, cornmeal and water, then formed into a ball.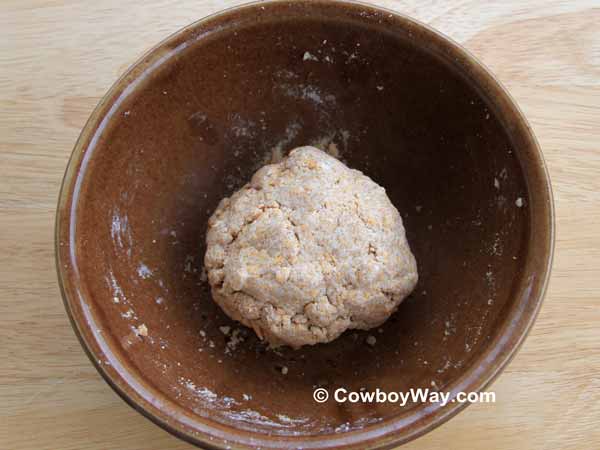 The ball of dough rolled out to about 1/4 inch thick, then cut into 1 inch pieces.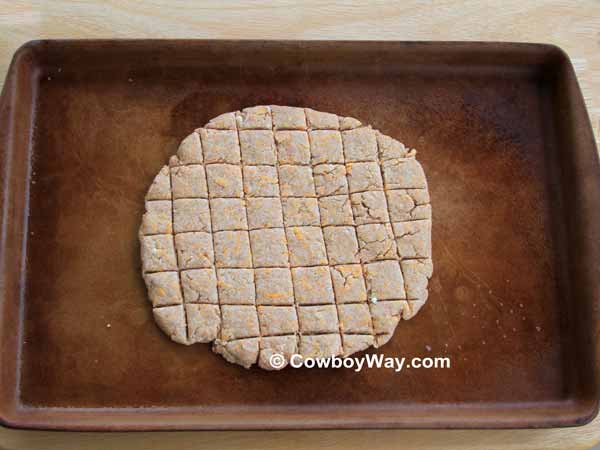 Into the oven, ready to bake.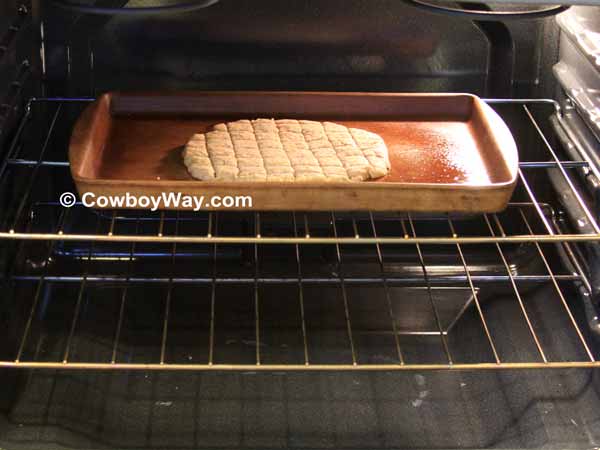 After 25 minutes of baking, these were the finished cat treats. They puffed up during baking, and had to be re-cut. They were firm on the outside, and chewy/spongy on the inside.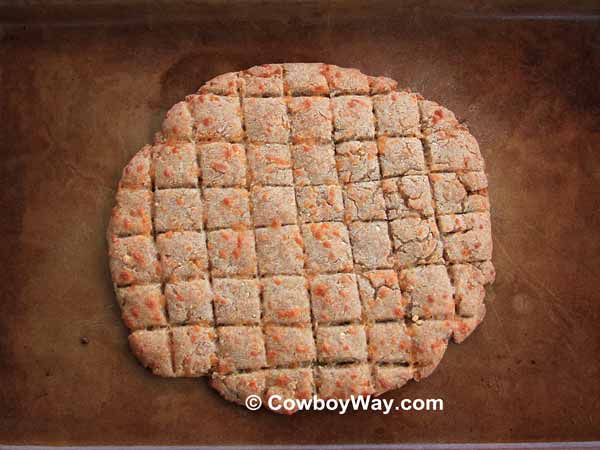 ---
Testing The Homemade Cat Treats
These are the cat treats. They're about as big around as quarter, and a little over 1/4 inch thick.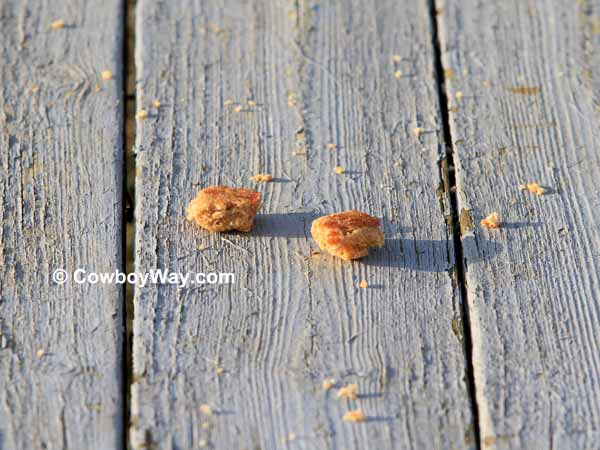 This is Eenie. He's a good sport about pretty much anything, and he was the first one to test the treats. He seemed to think they were awkward to bite into, but after giving one several test bites he ate it.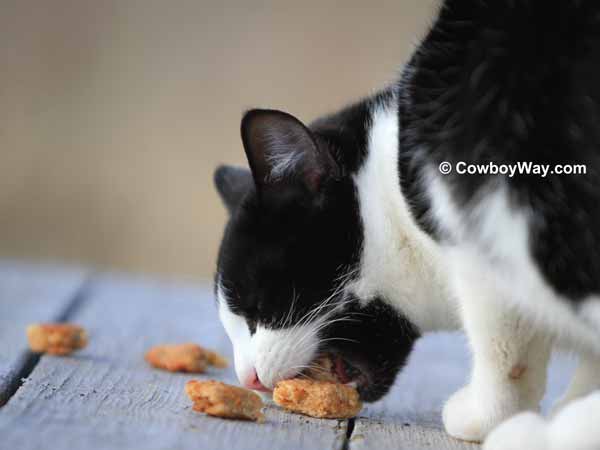 Lemur (left) joined Eenie for the treat testing.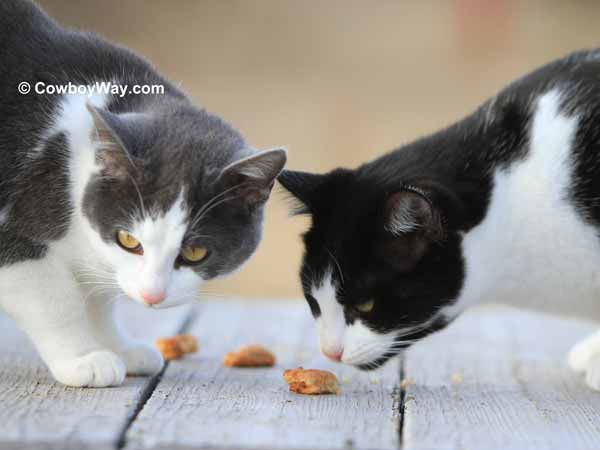 After several test licks, Lemur (left) ate a treat.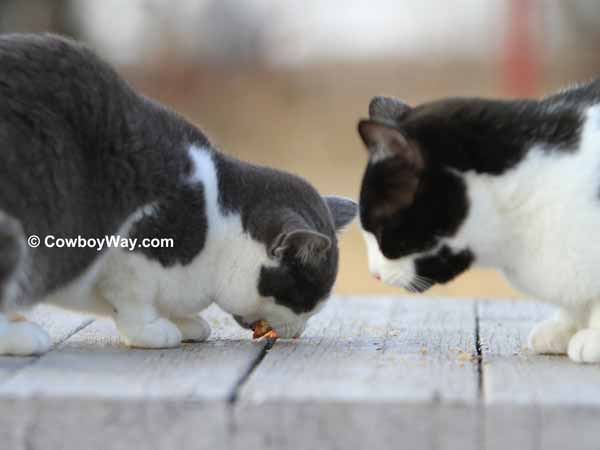 Then Lemur (left) and Eenie (right) ate a few more treats.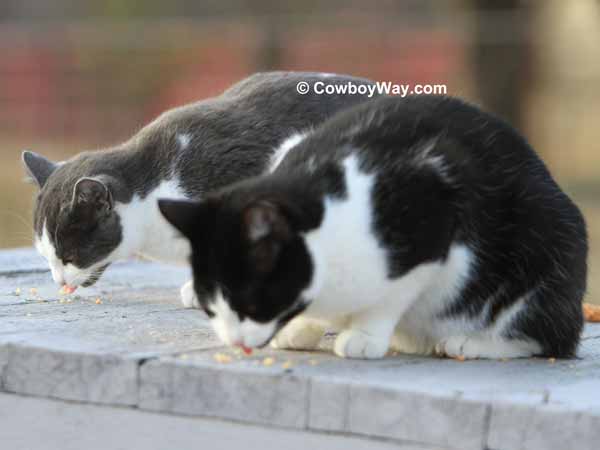 Snack Kitty originally came up to the treats and sniffed them, but then she wandered off a few feet and turned her back on them.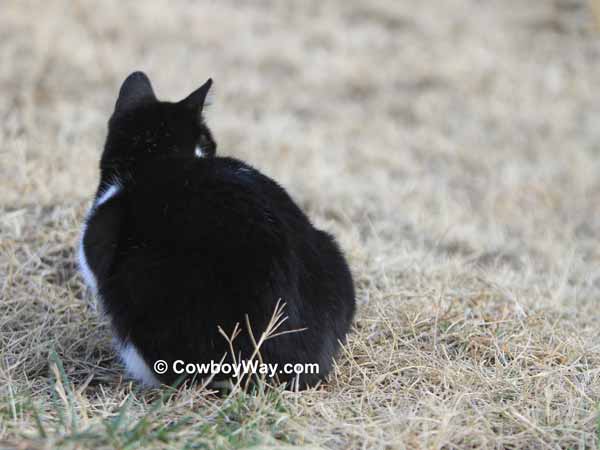 Lemur (shown) and Eenie both seemed to enjoy cleaning up the crumbs.
---
The Treat Verdict Is.....
After a few more days of giving these homemade cat treats to our cats, their reactions to the them remained pretty much the same.
Two of the cats, Eenie and Lemur, seemed to like the treats. They didn't love them or go crazy for them, but seemed to think they were OK.
One of the cats, Mo (not seen in the photos above) liked the treats less than Eenie and Lemur did, but would occasionally eat one. Snack Kitty didn't seem to like them at all.
So, at our house the treats were liked, but not loved, by three out of four cats. Not bad odds for finicky felines, but we may try a different cat treat recipe next time. If we do, we'll let you know how it turns out.
---
More Recipes