Cheyenne Frontier Days Photos
The Cheyenne Frontier Days (CFD) rodeo has been held annually since 1897. Affectionately referred to as the "Daddy of 'em All" the rodeo has a performance every day for 10 days. Held during the last full week of July, the Cheyenne Frontier Days rodeo is an enormous rodeo extravaganza where numerous rounds of roughstock and timed events are held during every performance. Depending on the day, the rodeo also features trick riding, wild horse races, and other events taking place on the racetrack in front of the arena. The arena is famously huge, the action is fast, and some of the biggest and best names in the rodeo world compete at Cheyenne in front of the giant grandstands.
In 2011 CowboyWay was privileged to receive media passes to photograph this historic rodeo. Below are some of the images we captured.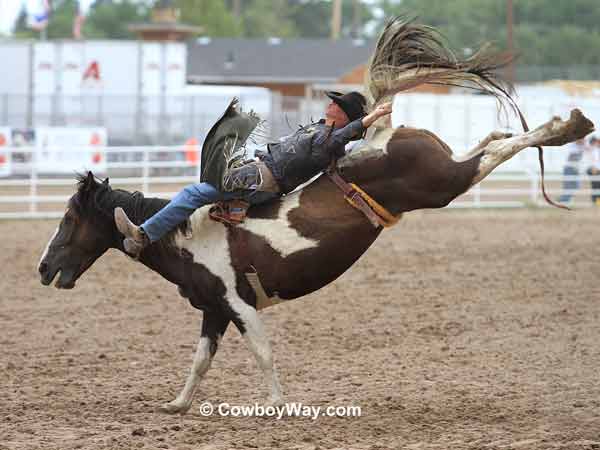 ---
---
---
Frontier Park
Home of Cheyenne Frontier Days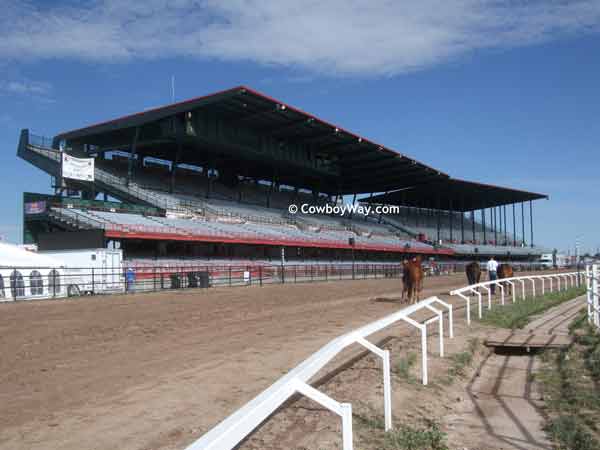 ---
Rodeo Photos
Just before the rodeo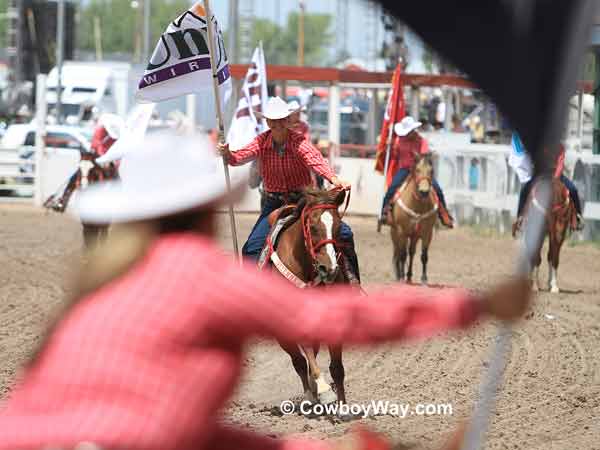 ---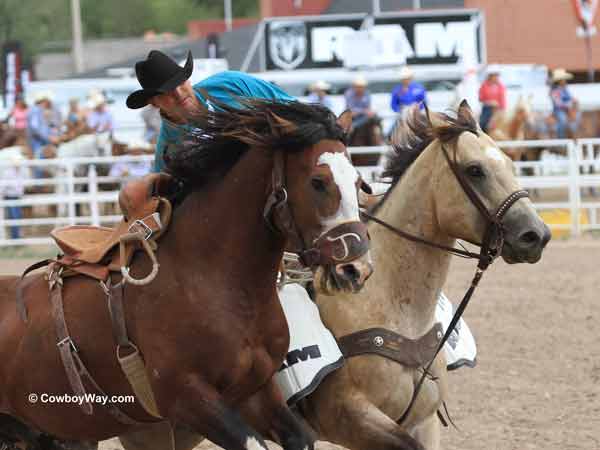 ---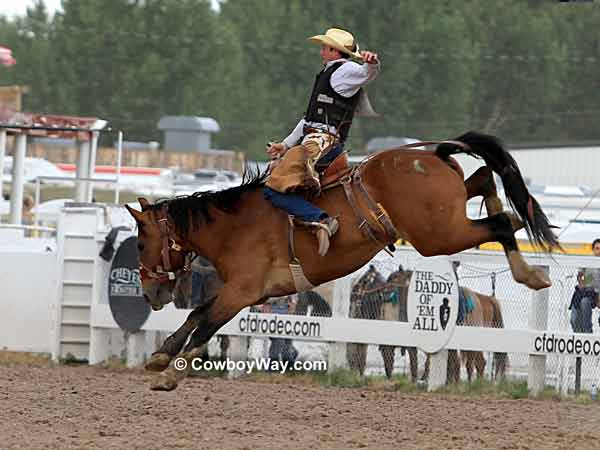 ---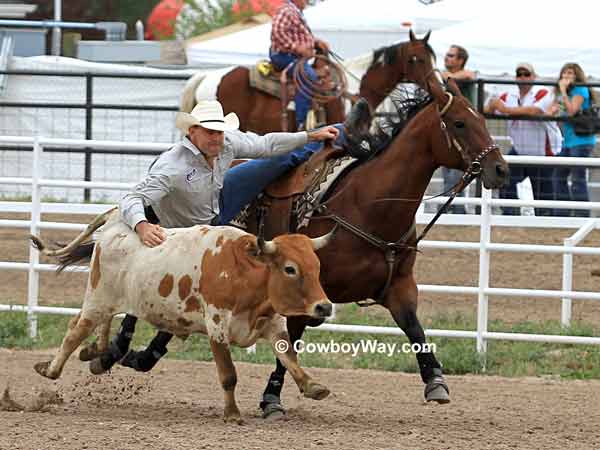 ---
---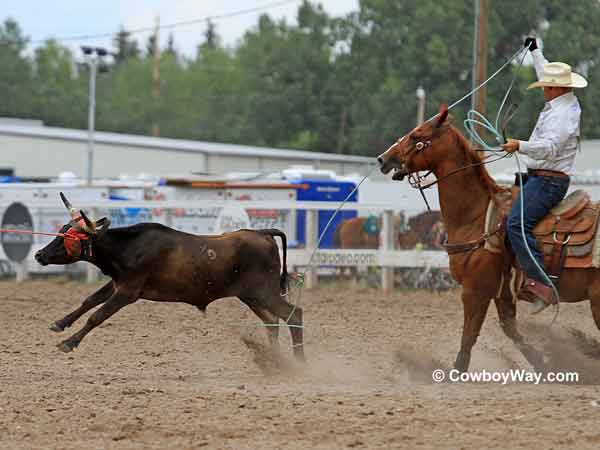 ---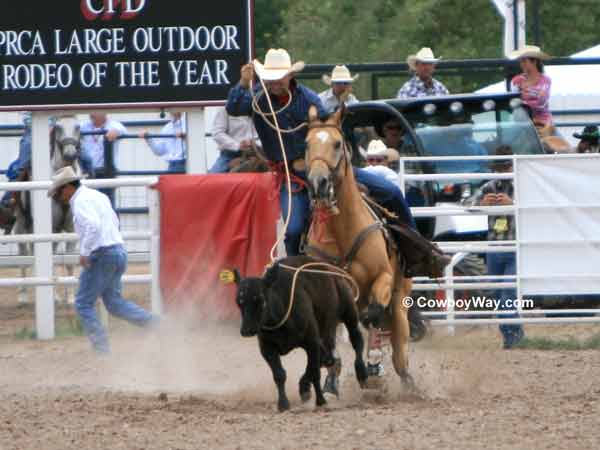 ---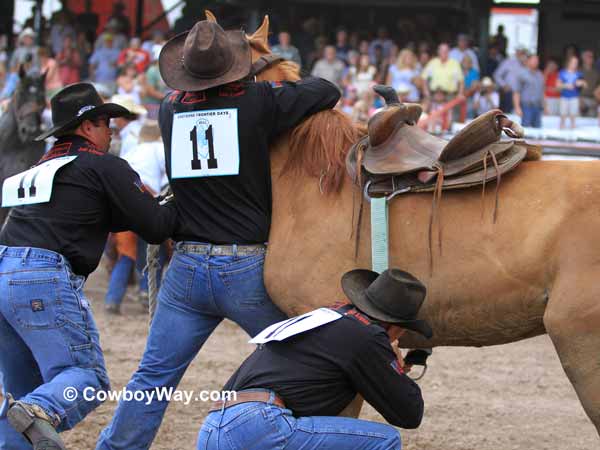 ---
Photo Pages
Photos of a specific topic (for example, bareback bronc riding) that are likely to have been taken on different days and/or at different event venues.
Photo Of The Day
Bareback
Bareback - Black and White
Bronc Riding - Wrecks
Bull Riding
Bull Riding - Black and White
Bull Riding - Wrecks
Cheyenne Frontier Days
Circle Of Fear
Cows
Cowboy Mounted Shooting
Cowboy
Cowgirl
Cows and Flies
Draft Horses
Horses
Paint Horses
Ranch Bronc Riding
Ranch Cutting Horse
Ranch Rodeo - Junior
Ranch Rodeo
Saddle Bronc
Trick Riding
Wild Cow Milking
Wild Horse Race
Wild Mustangs
Event Photos
These are photos taken at one single event venue (for example - a particular rodeo on a certain day).
Link To This Page
If you found this page useful or interesting and would like to link to it from your own website or blog, you can use the small code snippet below to make a link. Thanks!
Use ctrl+C in Windows or command+C on a Mac to copy the link.
<a href=""></a>
---
Below: Like and share this page on Facebook!