Cowboy Christmas Tree Ornaments
Below are cowboy Christmas ornaments to decorate your Christmas tree. You might also like: Cowboy Santa Figurines or Carousel Horse Christmas Ornaments.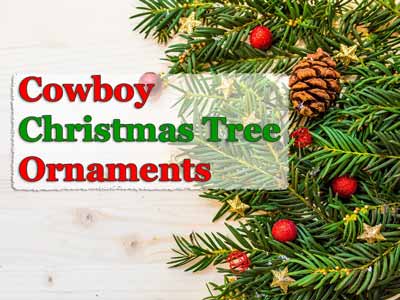 ---
From eBay and Etsy
If you're looking for a custom touch to your Christmas ornaments, we've noticed that some (but not all) of the ornaments on Etsy can be personalized.
---
See more cowboy Christmas ornaments on Etsy
See more cowboy Christmas ornaments on eBay
---
Is It Really A Christmas Ornament?
Use caution when shopping for cowboy Christmas ornaments on the Web or anywhere else. Because some of the items shown above are ornamental - but not necessarily a Christmas ornament - they show up in the list of results. While you might find a cowboy ornament you like, it may or may not be a Christmas ornament - that is, suitable for hanging on a Christmas tree.
Be sure to read the item's description and look closely at the pictures to make sure a cowboy Christmas ornament you're interested in is the type of item you're really looking for.
Below: It's a tradition in some families to get a new baby an ornament customized with its name and the year of its first Christmas. If you're looking for custom ornaments, try Etsy.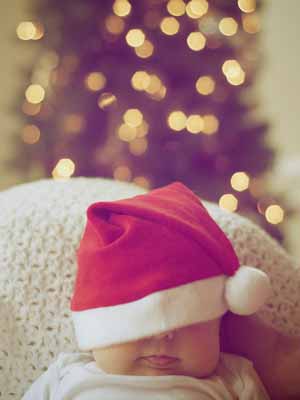 ---
Save The Ornaments For Later
If you find a cowboy or Western Christmas ornament for sale on Etsy that you like but you're not ready to purchase it right away, you can always add it to your shopping cart so it will be easy to find later.
In most cases, Etsy will keep track of items in your shopping cart for 30 days.
In the meantime, if you want to check out with other items you can click on "Save for later" to move specific items to a separate, but still easy-to-find list beneath your shopping cart.
If you put items into your Etsy shopping cart but don't check out after 30 days, Etsy will automatically move them to the "Save for later" area beneath your cart. When you're ready to actually purchase any of these items, simply click "Move to cart" to put them back into your shopping cart and check out.
Important: Putting items in your Etsy shopping cart or "Save for later" list does NOT reserve them! It just makes them easier to find if they're still available when you come back.
Below: Screenshot image showing the "Save for later" and "Remove" links when an item is in the Etsy shopping cart.