Wild Mustang Horse Photos - Page 2 of 3
This is page two of our wild mustang photos.
All photos are copyrighted © and property of CowboyWay.com
There were lots of cockleburrs in manes and tails; horses love to scratch themselves with cockleburrs. This mare evidently loves them more than most. For tips on how to take better horse photos, please see our page: How To Take Horse Pictures.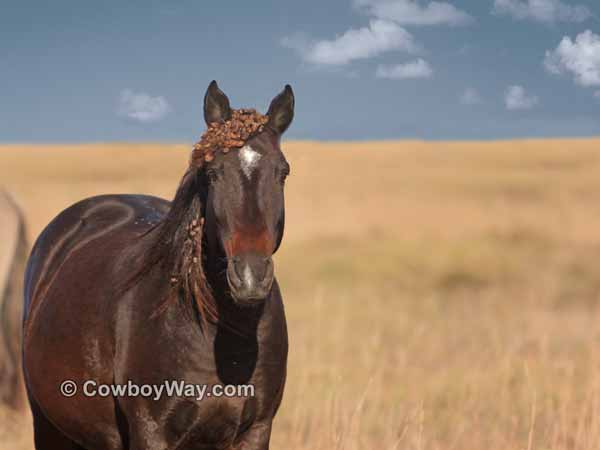 A gray mustang.
A sorrel mare against a beautiful morning sky.
This mare had an eye-catching, irregular blaze.
If you're going to prowl thousands of acres looking for mustangs, a 6X6 is a sweet ride. A little bumpy, but still a sweet ride.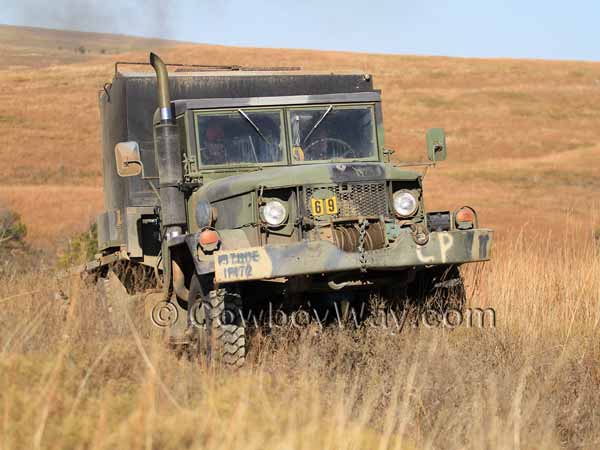 All photos are copyrighted © and property of CowboyWay.com