Wild Mustang Horse Photos - Page 3 of 3
This is page two of our wild mustang photos.
All photos are copyrighted © and property of CowboyWay.com
There were a lot of small bands that joined together, temporarily, as they gathered around us.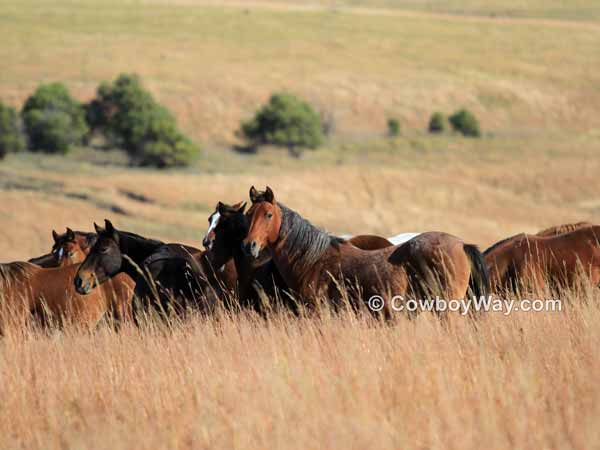 Some of the mares would stop and stare at us. You couldn't help but notice their beauty.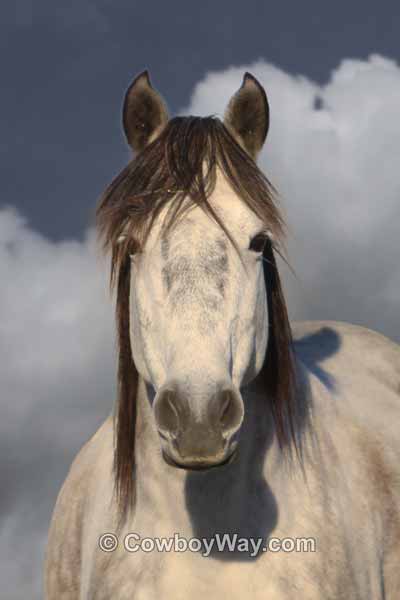 This gray mare seemed to pose every time she heard the camera shutter.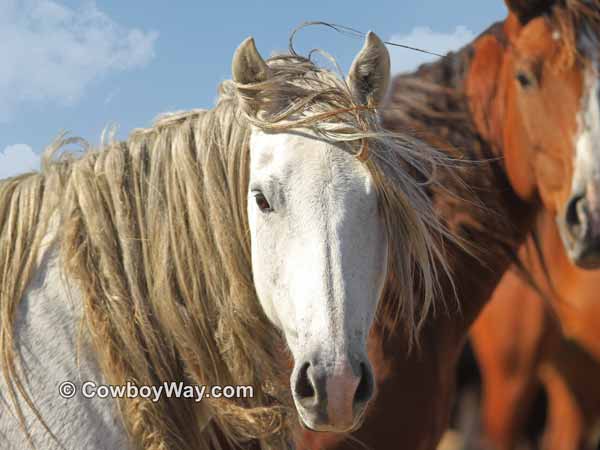 ---
Advertisement - Photos continue below.
---
This flaxen-maned mare had a long, beautiful forelock and one of the longer manes.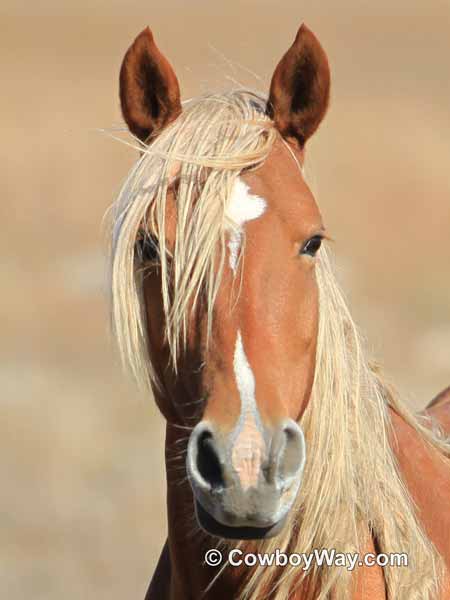 This mare had a sleek, refined head.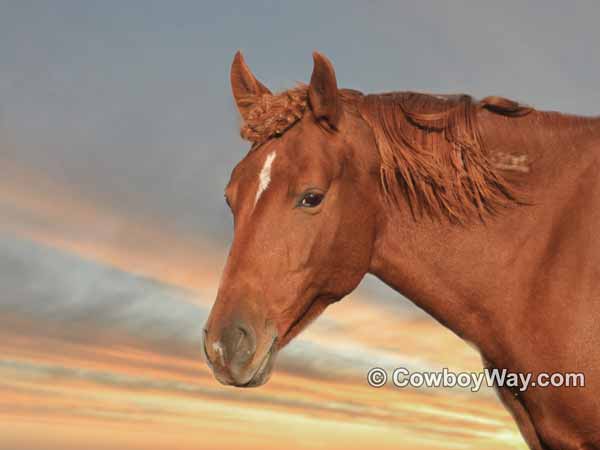 A blue roan mare trotted past.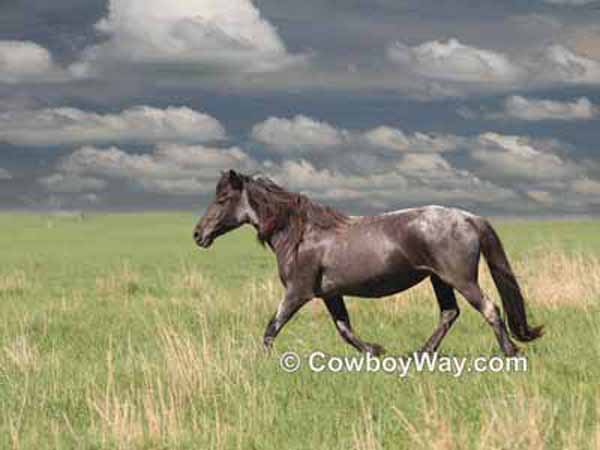 When the mustangs were ready to leave they turned and trotted or loped away in big numbers, sorting themselves from one big herd back into numerous smaller bands as they went.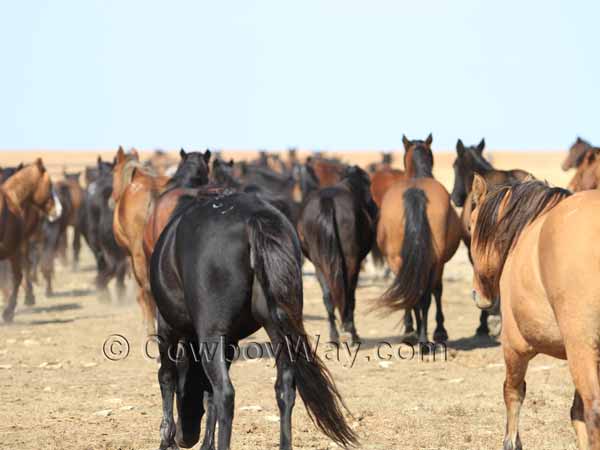 All photos are copyrighted © and property of CowboyWay.com