Dallas Cowboys Zippos
Below are Zippo lighters with designs and art featuring the Dallas Cowboys.
---
---
A "Zippo" lighter is a brand of lighter made by the Zippo Manufacturing Company. They are famous for their quality, ability to stay lit in windy conditions, and their classic good looks.
You might also like: Cowboy Zippo lighters. (Not Dallas Cowboys, just, well, cowboys.)
Below: A burning Zippo lighter with a "Street Chrome" exterior.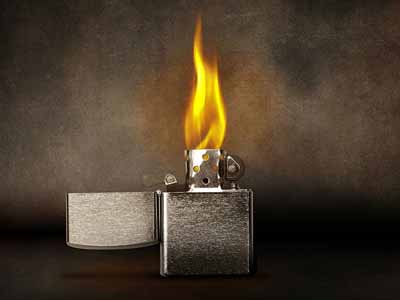 ---
From eBay, Amazon, and Etsy
See more Dallas Cowboys Zippos on Etsy
See more Dallas Cowboys Zippos on eBay
---
About Zippo Lighters
In the early 1930s George G. Blaisdell redesigned an Austrian-made lighter and founded the Zippo Manufacturing Company in Bradford. PA. The lighters quickly became known for their quality, ability to stay lit even in wind, and needing only one hand to open, light, and close them.
In the mid-1930s, only a few years after Zippo Manufacturing was founded, the Kendall Refining Company, also located in Bradford, placed an order for 500 Zippo lighters with their company logo on them. These were are believed to be the first Zippos used for advertising, but they would be a long way from the last.
Soon after Zippos with all kinds of designs featuring advertising, sports teams, US military emblems, and much more were common on Zippo lighters. Everyone, it seemed, wanted to be on a Zippo.
Below: A Zippo featuring a US Army emblem. The star is similar to the star logo of the Dallas Cowboys.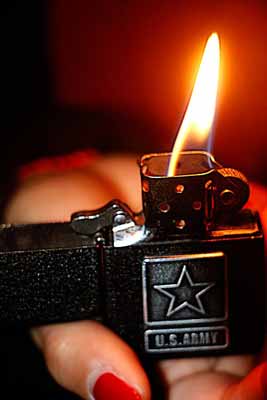 To this day designs for Zippo lighters are still being manufactured featuring art for a variety of interests and advertising. Among these are Zippos featuring Dallas Cowboys designs that are popular among Cowboys fans.
---
---
---
---