Apple Salad
This apple salad is fast and easy to make, delicious, and not loaded with bad things like calories, fats, and sugar.
Note: Links with green underlines are shopping links and will open in a new window.
It's also good any time of the day: Besides being terrific with lunch or supper, it also makes a great breakfast.
Below: Apple salad with apples, dried cranberries, raisins, vanilla yogurt, and granola.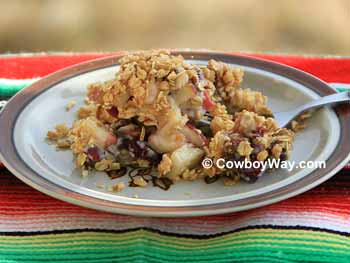 Apple Salad Ingredients
With this apple salad there's really no reason to measure the ingredients - you just add each ingredient until it looks like the right amount.
However, to give you a reference point, here are some guideline amounts you can start with. These amounts will make enough apple salad to fill a 2 quart casserole dish.
4 medium apples, any kind, peel on, cored, and chopped into bite size pieces
1 1/2 cups dried cranberries
1 1/2 cup raisins
2 cups vanilla yogurt
2 cups granola
Instructions
Mix the chopped apples, raisins, dried cranberries, and vanilla yogurt together until everything is evenly mixed and coated with yogurt. Then, top with the granola. That's it - eat and enjoy!
---
Apple Salad Photos
The ingredients: Apples, dried cranberries, raisins, vanilla yogurt, and granola.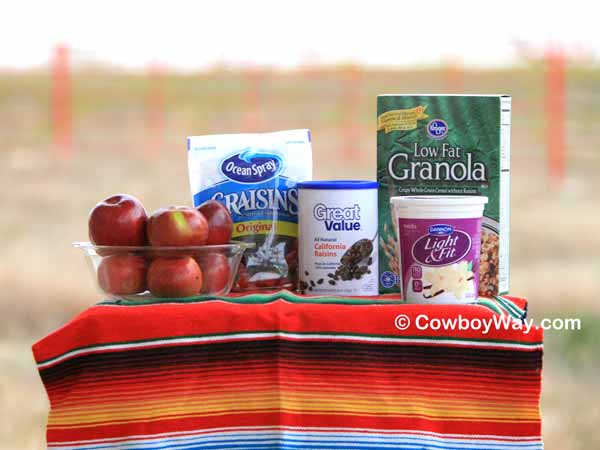 Cut the core out of the apples and discard. Then chop the apples, skin on, into bite size pieces.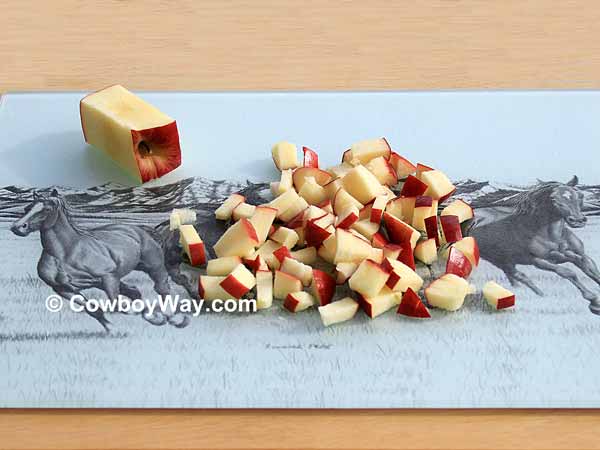 Mix the chopped apples with 1 1/2 cup dried cranberries, 1 1/2 cup raisins, and 2 cups of vanilla yogurt.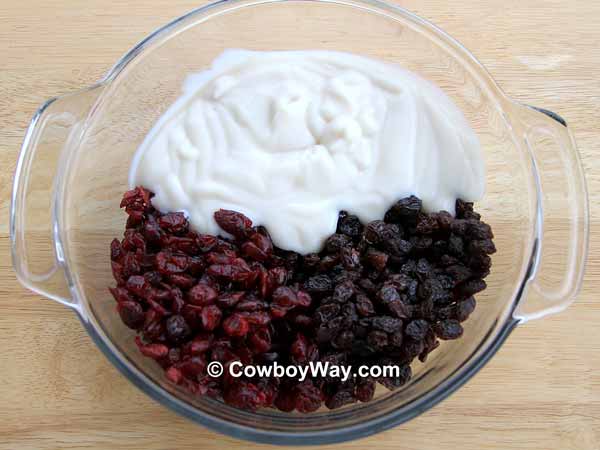 Top the apples, cranberries, raisins, and vanilla yogurt with 2 cups of granola.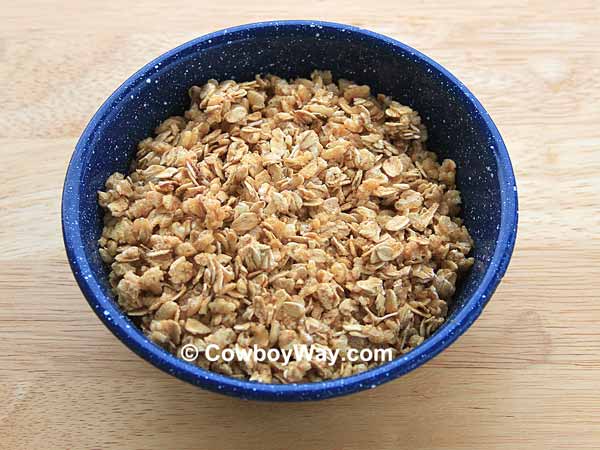 The finished apple salad in a 2 quart casserole dish.
Apple salad. Yum.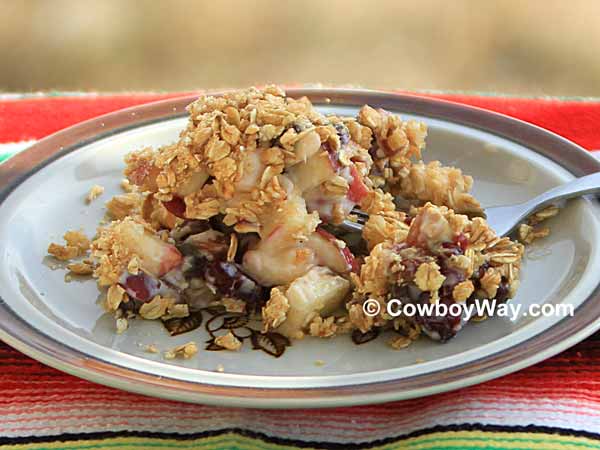 ---
---
Link To This Page
If you found this page useful or interesting and would like to link to it from your own website or blog, you can use the small code snippet below to make a link. Thanks!
Use ctrl+C in Windows or command+C on a Mac to copy the link.
<a href=""></a>