Cheyenne Frontier Days Team Roping Photos
Wednesday, July 27, 2011 - The Cheyenne Frontier Days Rodeo -
Team Roping Photos
The team roping photos below are not necessarily in order.
Whenever we are able to identify a contestant, their name will be given.
Team Roping Photos
More Cheyenne Frontier Days Rodeo Photos
All photos are copyrighted © and property of CowboyWay.com
Joel Bach, Millsap, TX heads one for heeler Allen Bach (shown below), Weatherford, TX.
Heeler Allen Bach and header Joel Bach.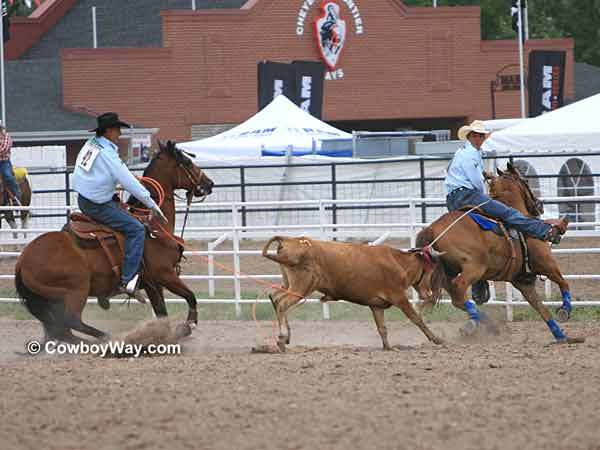 Lance Brooks, Bitter Water, CA heads a steer for heeler Ryan Motes (shown below), Weatherford, TX.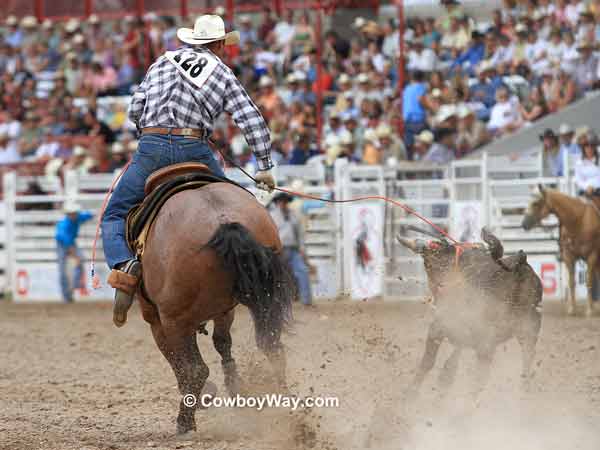 Ryan Motes catches the heels.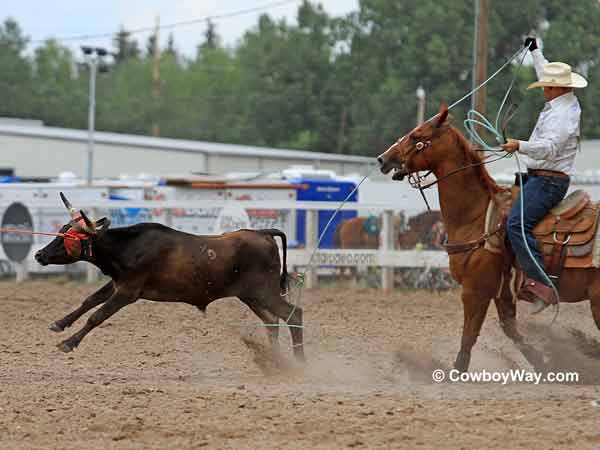 ---
Advertisement - Photos continue below.
---
Trevor Brazile, Decatur, TX got his rope underneath his horse's tail.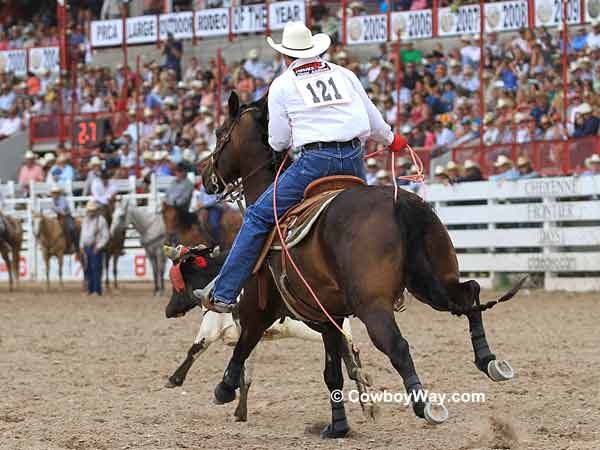 He quickly got the rope out from under the tail, but the run ended in a no-time for him and partner Patrick Smith (not shown), Midland, TX.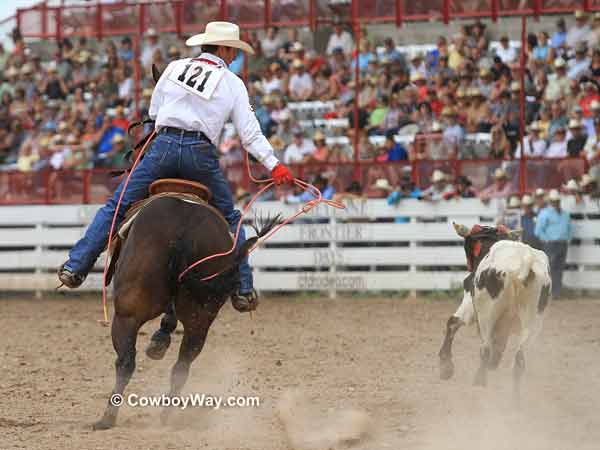 Clay Tryan, Billings, MT, header / Travis Graves, Jay, OK, heeler.
Ty Blasingame, Ramah, CO, makes a head catch for heeler Cody Hintz (not shown), Spring Creek, NV.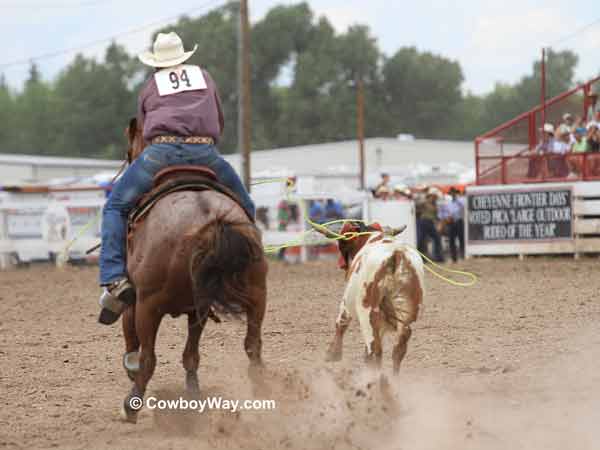 Nick Rawlings, Stephenville, TX closes in on his steer. Partner Dakota Kirchenschlager is shown below.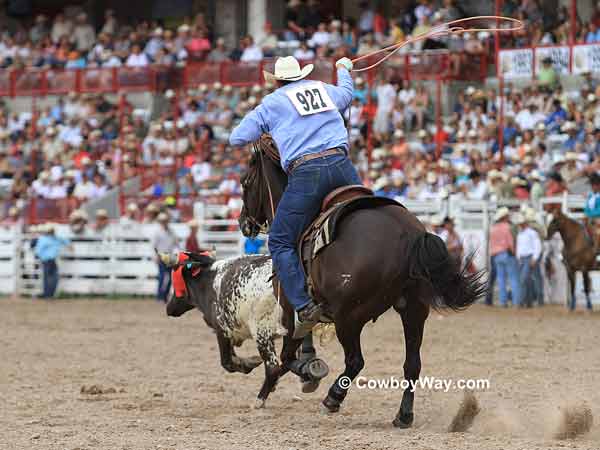 Dakota Kirchenschlager, De Leon, TX, makes heeling look easy.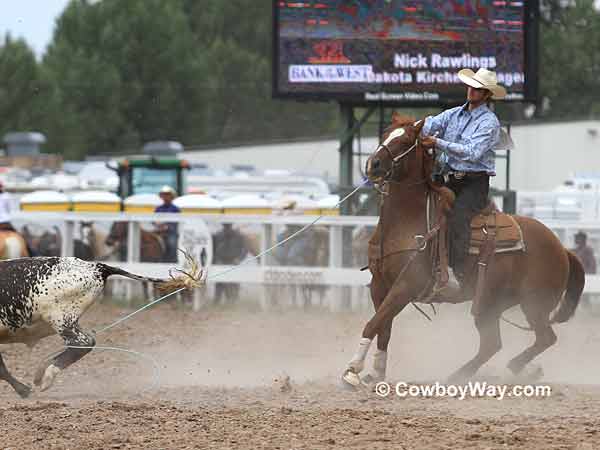 Mitchell Spencer, Colusa, CA. The heeler was Broc Cresta (not shown), Santa Rosa, CA.
All photos are copyrighted © and property of CowboyWay.com
According to our copy of ...Out of the Chutes, a type of program specific for the events that day, here's some stuff you might like to know:
Timed event judges: Paul Hughes and Chuck Hoss
Livestock contractor, roping steers: Rocky Garnett