What Is A Crow Hop?
In horses, a crow hop is a style of bucking where a horse arches its back and takes short, stiff hops.
In a crow hop, all four legs of the horse come off the ground, but often not very far. With some horses the back legs barely clear the ground. When a horse crow hops all four legs hang straight down, i.e., the horse does not kick up high with the back legs.
Below: A horse crow hopping.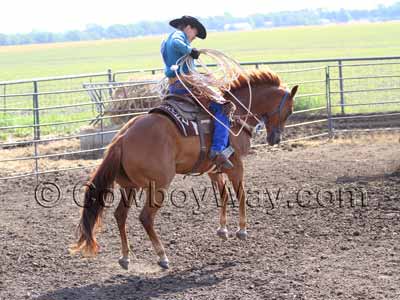 Crow hopping is usually considered a milder form of bucking. For example: "My horse didn't buck hard today, he just crow hopped a little."
However, a crow-hopping horse can still be dangerous and difficult to ride. Many good riders have been bucked off horses that were "just" crow hopping.