The Three Deadliest Animals In The USA: 1999-2007
According to a study by Wilderness and Environmental Medicine, below are the three deadliest animals in the United States of America from 1999 to 2007.
It is important to note that the deadliest animal, simple called "other mammal" in the study, "is largely composed of farm animals" (according to the wording in the study) which includes cattle and horses.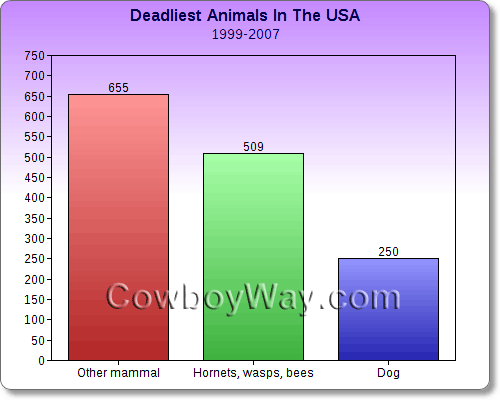 Interesting Charts and Graphs With Horse Information
Source for the above graph and other information:
http://www.wemjournal.org/article/S1080-6032%2812%2900086-5/abstract
---
---
What Is / Are...
You Might Also Like