Number Of Horses In The USA By Activity
Below is a graph representing the number of horses in the United States of America broken down into four large categories of activity: racing, showing, recreation, and other.
As you can see by the chart there are less than a million horses in racing category, close to 3 million horses in the showing category, nearly 4 million horses in the recreation category, and close to 2 million horses in the "other" category.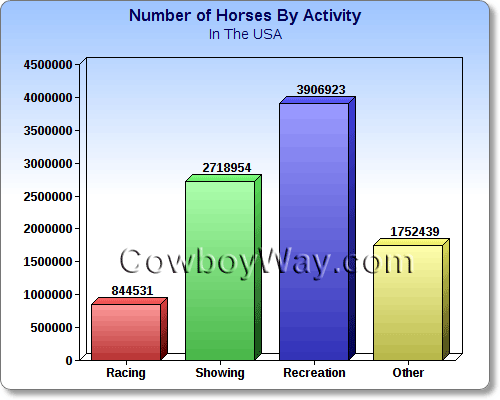 Interesting Charts and Graphs With Horse Information
Source for the above graph and other information:
http://www.bloodhorse.com/pdf/nationalsummary_v8.pdf
---
---
What Is / Are...
You Might Also Like