Equestrian Safety Vests
Safety vests made for equestrians are standard protective gear for many riders.
Some equestrian vests are designed to protect the rider from physical trauma, while others are reflective-type vests (to be used, for example, as protective gear when riding a horse alongside a road). Below are equestrian safety vests for sale.
Below: An equestrian safety vest. Horse riders of all ages and disciplines commonly use protective vests.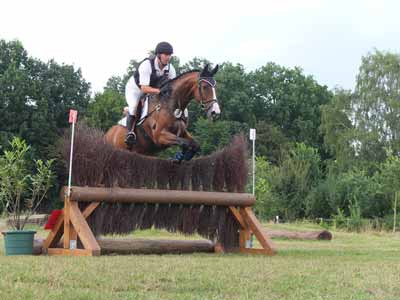 ---

Adult equestrian safety vest. This one's from Amazon.
---
From eBay and Amazon
See more equestrian safety vests on eBay
See more equestrian safety vests on Amazon
---
Good Things To Know When Shopping For An Equestrian Safety Vest
How protective is it? Some safety vests for horseback riding are merely cushioned - which isn't necessarily criticism. These vests are often less expensive compared to other vests, and a little extra cushioning can be a big help in less severe falls and spills. Other vests, however, go beyond light cushioning and provide better shock absorption and dissipation for more severe accidents.
Is your tailbone covered? Some vests are longer in the back to try and cover your sensitive tail bone in the event of a wreck. You may not want or need this feature, but if you do, it's not necessarily a standard feature on all vests so shop accordingly.
Is it an air vest? Some vests use air to protect a rider. Typically, these vests have a lanyard that runs from the vest to the saddle. The vests are deflated during regular riding, but when the lanyard pulls on the vest, such as during a fall, the vest will suddenly inflate with air to provide cushioning during a hard landing. These styles of vests are typically lighter in weight and less bulky than other styles. They typically require some sort of "canned air" (such as a CO2 cartridge) to be used with them, so if the vest is inflated you will need to purchase additional cans of air.
How does the vest close? Does it use a zipper, buttons, snaps, etc.?
Does the vest adjust for size? If so, how? Some, but not all, vests are adjustable through the use of straps, laces, or something similar to provide a more custom fit.
Is the vest cut and designed to allow you the freedom of movement you need?
Check the reviews! Many items on Amazon, including safety vests for horseback riding, have been reviewed by other customers. These reviews can provide some great information to help you make a wise purchase.
Below: Safety vests aren't just for English riders.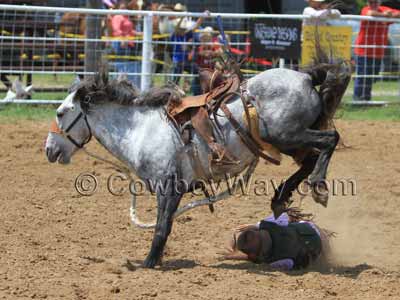 Below: A rider without a safety vest. Accidents can happen to even the most experienced riders.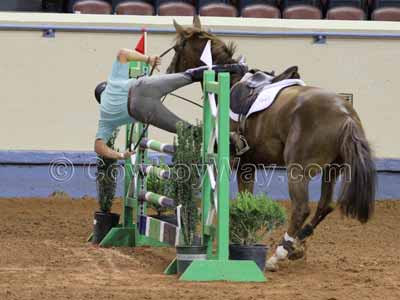 ---
Save The Vest For Later
If you find a safety vest on Amazon you like but you're not ready to purchase it right away, you can always add it to your shopping cart so it will be easy to find later.
In most cases, Amazon will keep track of your vest, and anything else in your shopping cart, for 90 days.
Later on, if you decide you don't want the vest after all, it's easy to click "delete" and remove it from your cart.
In the meantime, if you want to check out with other items, click "Save for later" to move the vest to a separate, but still easy-to-find list beneath your shopping cart.
Important: Putting a safety vest in your Amazon shopping cart or "Save for later" list does NOT reserve it! It just makes it easier to find if it's still in stock when you come back.
Below: Screenshot image showing the "delete" and "Save for later" links when an item is in the Amazon shopping cart.