Horse Mounting Blocks
Mounting blocks allow a rider to mount a horse easier than from mounting from the ground.
They come in a wide variety of sizes and styles: Two-step mounting blocks, three-step mounting blocks, mounting blocks with built-in storage, and more. Below are mounting blocks for sale on eBay and Amazon.
Below: A red, two-step plastic mounting block.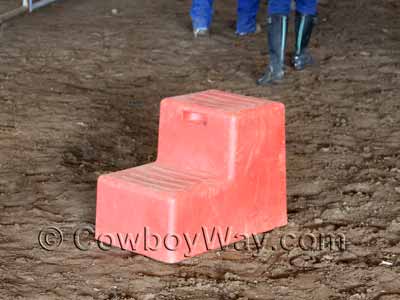 ---
From eBay and Amazon
See more mounting blocks on eBay
See more mounting blocks on Amazon
---
Below: Young or old, mounting without a mounting block can sometimes be a challenge.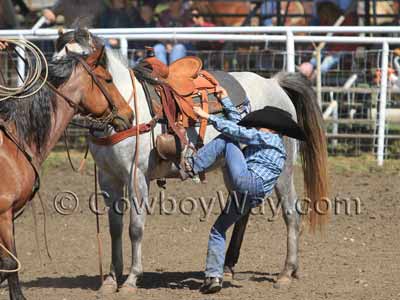 Below: This young man has enough spring in his legs to jump up and mount from the ground.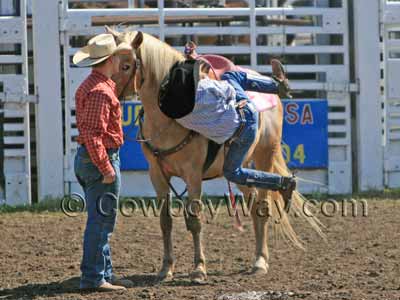 Below: A mounting block that is a step stool (black) and a grooming tote (red) combined.