Plastic Bags For Cleaner Hands
Before applying messy ointments or liquids to your horse, tack, or other equipment, try putting your hand into a plastic bag first (old bread sacks and used kitchen baggies work well). The bag will help keep your hands clean and free from icky residue.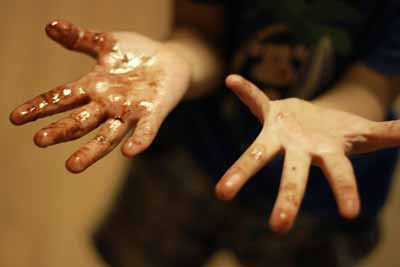 Public domain image.
---
Contribute A Tip!
Contribute a tip to the CowboyWay.com "Horse Tips" pages! It could be a great way to attract new visitors to your website of Facebook Page.
---
Link To This Page
If you found this page useful or interesting and would like to link to it from your own website or blog, you can use the small code snippet below to make a link. Thanks!
Use ctrl+C in Windows or command+C on a Mac to copy the link.
<a href=""></a>
---
Below: Like and share this page on Facebook!