How To Turn Your Blevins Buckles Over - Page 3 of 4
This page covers sliding the Blevins buckles out, turning them over, then sliding them back in.
---
---
---
Step #3 - Remove The Blevins Buckle, Turn It Over, And Put It Back In
After all of the rivets are removed, slide the Blevins buckle down and out of the stirrup leather. See the arrow below. The red circle is showing you one of the posts on the Blevins buckle.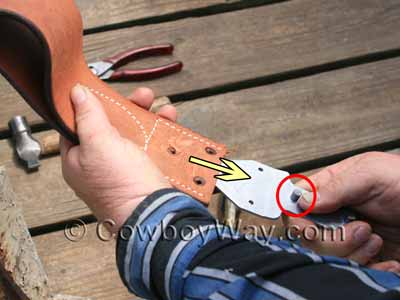 Now turn the Blevins buckle over, and slide it up and back in between the stirrup leathers. See the arrow below. This time the red circle is showing you that the post can't be seen because the buckle has been turned over.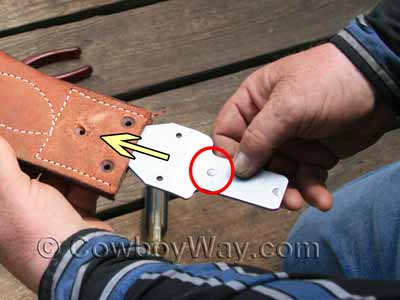 ---
---
---
How To...
You Might Also Like