Horse Canvas Wall Art
Below is canvas wall art with horses for sale. You will typically find an excellent selection in a variety of sizes and price ranges.
You might also like Cowboy Canvas Wall Art.
Below: A horse on canvas wall art. This one's available on Etsy.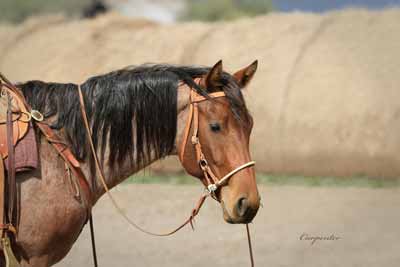 Please note: While most of the artwork below is canvas wall art, some of it is not. Please check the item's description carefully to make sure it is canvas wall art.
---
From eBay, Etsy, and Amazon
Did you know? Some canvas wall art is on a flat piece of canvas, similar to paintings or prints found on paper. Other canvas art, however, has been stretched over the top of lightweight bars so that the sides have some depth. When shopping for canvas wall art look at the photos and read the description carefully to know which type of art the seller is offering.
See more horse canvas wall art on Etsy
See more horse canvas wall art on eBay
---
What Is Canvas?
Canvas is a durable fabric used for centuries as an artist's medium for paintings. It has also traditionally been used for a variety of other purposes including clothing, shoes, tents, furniture, sails, or other items suited for use with a strong, densely woven fabric.
Below: A blank piece of canvas ready to paint and hang on a wall.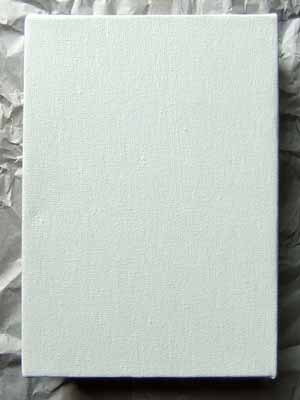 Canvas is a "plain weave" fabric, meaning the lengthwise threads (the "warp" threads) and the cross threads (the "weft" threads) form a basic over one, under one, over one, etc. pattern. In addition to being durable, plain weave fabrics are typically economical to make and have a flat, tight surface that is conducive to painting and printing as well as utilitarian purposes.
Below: Canvas artwork featuring a mustang mare. It's available on Etsy.
---
More Canvas Wall Art With Horses
From Amazon

Canvas Print Wall Art - Running Wild Horses Galloping In Dust - 3 Piece Panel

Premium Thick-Wrap Canvas Wall Art Print - White Horse In Shadow
Made in the USA - 365 day workmanship guarantee - Archival-quality UV-resistant inks - Pigment-based and designed to last - Canvas Depth: 1.25 inches - Material: Artist-grade Canvas
---
Save The Art For Later
If you find a piece of canvas wall art with horses for sale on Etsy that you like but you're not ready to purchase it right away, you can always add it to your shopping cart so it will be easy to find later.
In most cases, Etsy will keep track of items in your cart for 30 days.
In the meantime, if you want to check out with other items you can click on "Save for later" to move specific items to a separate, but still easy-to-find list beneath your shopping cart.
Also, if you put items into your Etsy shopping cart but don't check out after 30 days, Etsy will automatically move your items to the "Save for later" area beneath your cart. When you're ready to actually purchase any of these items, simply click "Move to cart" to put them back into your shopping cart and check out.
Important: Putting items in your Etsy shopping cart or "Save for later" list does NOT reserve them! It just makes them easier to find if they're still available when you come back.
Below: Screenshot image showing the "Save for later" and "Remove" links when an item is in the Etsy shopping cart.
You Might Also Like...
Canvas Art
Cardboard Cutouts / Standups
Horse Posters
Murals
Tapestries