Baby Powder A Sticky Latigo
If your latigo is sticky while you saddle your horse and it won't slide smoothly, try putting a little baby powder on it. Baby powder is great for helping sticky leather slide more easily.
Below: The blue arrow is pointing to a latigo on a saddle.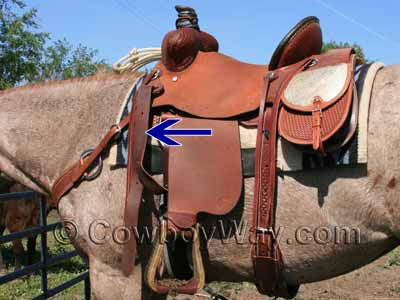 ---
You might like these items. Or, Article continues below.
---