Secure A Scarf Slide
Do you have a scarf slide with a back that's too big to grip your wild rags securely? Try adding a little bit of silicone tape to the back to make the opening for the scarf smaller.
Be sure to use tape that won't leave a stain or sticky residue on your wild rag. We like to use Self-Fusing Silicone Tape.
Below: This is a concho for a bridle, but we like to use it as a scarf slide. Since the opening was too big for our wild rags we wrapped silicone tape around the back to narrow the opening.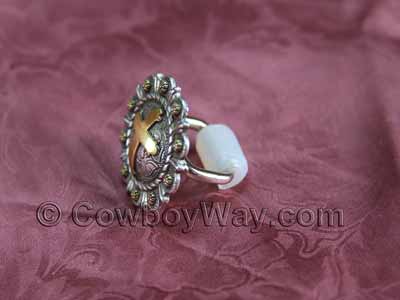 ---
You might like these items. Or, Article continues below.
---