Roping With A Stampede String
If you use a stampede string to keep your cowboy hat on when you ride, consider tucking the tail of it into your shirt when you rope. Otherwise, you could get it caught in your dally.
Below: A stampede string on a cowboy hat.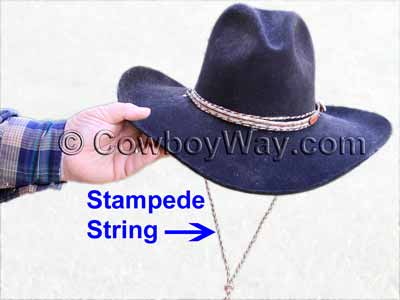 If you'd like to know more about stampede strings, like the two main types and how to put them on a hat, you can see this page: Stampede Strings For Sale.
---
You might like these items. Or, Article continues below.
---