Coconut Oil Hair Conditioner For Your Horse
Coconut oil makes a great hair conditioner for horses.
Coconut oil helps to detangle snarls, calms flyaway hairs, leaves a nice shine, and a little goes a long way.
Coconut oil is a solid at approximately 76 degrees Fahrenheit and below, but melts to a liquid at temperatures above that. Even if you want to use it in cooler temperatures, it melts easily when rubbed between your hands.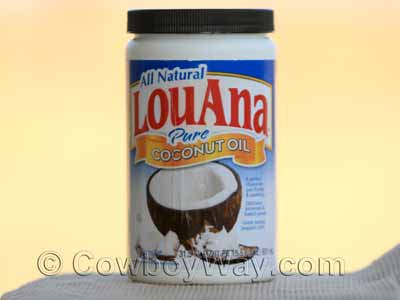 ---