Photographic Proof
Take pictures of your horses and other livestock for identification purposes. Take photos from all angles, and be sure to include important identifying marks such as brands, whorls, and markings.
Below: A whorl (a group of hairs in a spiral pattern) on a horse's face. A whorl can be located anywhere on the body of a horse or other livestock.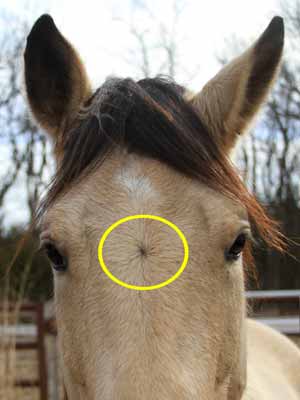 Also take photos of your saddles and other tack (including serial numbers), or anything else of value like your truck and trailer. If anything gets lost or stolen having identifying photographs can be a big help in its recovery.
---