Cowboy Area Rugs
Below are area rugs featuring cowboy or Western designs for sale from different sellers on the Web.
For more information about area rugs, and good things to know before you buy one, please scroll down beneath the items for sale. You might also like: Cowhide Rugs.
Below: A Western/cowboy area rug made of of different pieces of cowhide.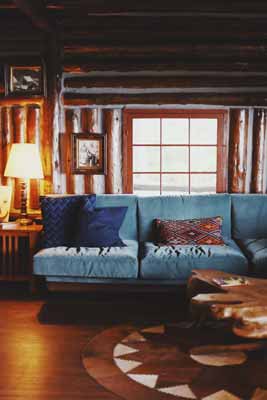 ---
From eBay and Etsy
See more cowboy / Western area rugs on Etsy
See more cowboy / Western area rugs on eBay
---
About Area Rugs
An "area rug" is a rug that covers only part of the area, or floor space, of a floor. Area rugs are commonly used on "bare" floors (floors that aren't covered with carpeting or larger rugs) as well as carpeted floors.
Area rugs are often used as an accent piece to make a room more attractive. They are small (at least compared to the size of the rest of the room) and can be easily changed to beautify or update the overall "look" or feel of a room.
Below: A small cowboy-themed area rug made of cowhide.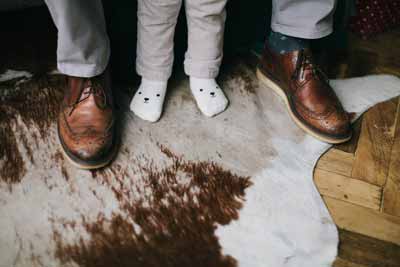 They are also used for practical reasons: An area rug is a smaller (and usually easier) area to clean compared to the entire rest of the floor space, so they're often located in front of doorways to catch dirt as persons enter.
Area rugs are also popular choices to use in high traffic areas: They can take a lot of the wear-and-tear off of heavily used areas (in front of a doorway, in front of a couch or entertainment center, etc.), sparing the rest of the floor from excessive wear.
Below: An area rug featuring a cowboy on a bucking horse. This one is in front of an outside entry door.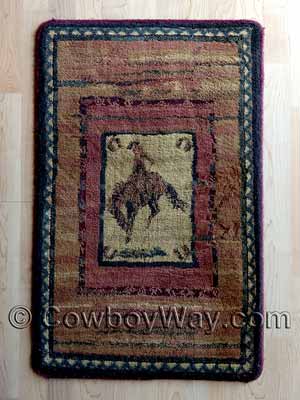 Because an area rug is smaller and more easily replaced than most other types of floor coverings, they are more easily, and more affordably, replaced when the wear begins to show.
---
Good Things To Know Before Buying An Area Rug
Is the area rug new or used? The vast majority of the ones we've seen on Amazon and/or eBay are new but you shouldn't take that for granted. If it's a used rug it might make for a great deal, but make sure you get a good idea of just how used it is and whether or not its condition is acceptable to you.
How big is it? Remember, there's no set size(s) an area rug has to be and just looking at photos won't give you a reliable size estimate. Make sure the seller tells you how large, or small, the area rug is in actual measurements.
What is the rug made of? Will the material it's made of be easy or difficult to clean? Does the seller give tips on how to clean it: For example vacuuming and steam cleaning is fine, but not machine washing?
How thick is the rug? This might not only play a role in its durability, but also whether or not it will be suitable for use in front of a door: The door will need clearance to swing over the top of the rug.
What type of backing is on the rug?
Is shipping included in the price or will it be extra?
Does the seller accept returns? If so, who pays for the return shipping fee (Hint: it's probably you) and will there be a restocking fee?
---
Save The Rug For Later
If you find a cowboy rug for sale on Etsy that you like but you're not ready to purchase it right away, you can always add it to your shopping cart so it will be easy to find later.
In most cases, Etsy will keep track of items in your shopping cart for 30 days.
In the meantime, if you want to check out with other items you can click on "Save for later" to move specific items to a separate, but still easy-to-find list beneath your shopping cart.
If you put items into your Etsy shopping cart but don't check out after 30 days, Etsy will automatically move them to the "Save for later" area beneath your cart. When you're ready to actually purchase any of these items, simply click "Move to cart" to put them back into your shopping cart and check out.
Important: Putting items in your Etsy shopping cart or "Save for later" list does NOT reserve them! It just makes them easier to find if they're still available when you come back.
Below: Screenshot image showing the "Save for later" and "Remove" links when an item is in the Etsy shopping cart.

You Might Also Like...
Art
Bathroom
Car Mats
Ceiling Fans
Chairs
Chandeliers
Cowboy Night Light

Lighted steer head

Cowhide
Cow Skulls
Dry Erase Boards
Glass
Napkins
Office
Party Supplies
Rugs
Shower Curtains
Table
Tapestries
Wagon Wheels
Wall Decals
Wallpaper
Wedding