Cowboy Bedspreads
Below you will find bedspreads with cowboy or Western designs for sale.
They bedspreads are available from various sellers on the Web. You can find new, used, and vintage cowboy bedding. Please scroll to the bottom of the page for descriptions of materials (Chenille, Damask, Jacquard, pile, and more) commonly used in bedspreads.

The Western Stars and Horses Cowboy Luxury Home Quilt Bedspread. From Amazon.
---
From eBay, Etsy, and Amazon
Below are bedspreads, comforters, duvets, covers, related accessories, and more. When shopping, read the description thoroughly to know what type of item you're looking at, and what does, or does not, come with it.
See more cowboy bedspreads on eBay
See more cowboy bedspreads on Amazon
---
Cowboy Bedspread Savvy
Chenille - A type of fabric that is characterized by being soft, fuzzy, and/or fluffy. The word "chenille" is derived from the French for word for "caterpillar."
Damask - A fabric (often cotton, linen, or silk) with a pattern woven into it. Sometimes, it might also mean a grayish-pink color.
Jacquard - A jacquard fabric (named for its inventor Joseph Jacquard) is made by weaving differently colored threads to form a pattern.
Below: A bedspread with Southwestern/cowboy colors.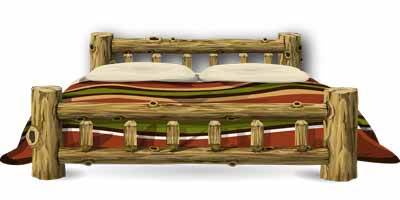 Pile - A pile fabric is a fabric with with cut fibers or uncut loops that stand up densely on the surface. Pile fabrics typically have a soft, plush feel.
Suede - Suede is leather that has had the surface specially manufactured to create a nap instead of a smooth finish. In cowboy bedspreads, suede accents are not uncommon. If considering the purchase of cowboy bedspread with suede, read the description carefully as the items(s) with suede are likely to be dry clean only.
Velour - A fabric with a thick pile.
Is it just us, or is the beautiful room a missed opportunity for a cowboy bedspread?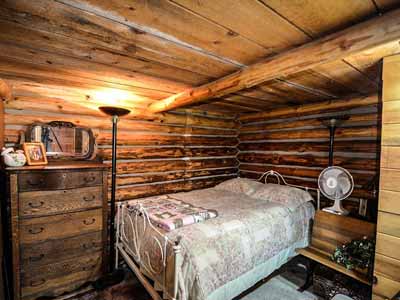 ---
Save The Bedspread For Later
If you find a cowboy bedspread for sale on Etsy that you like but you're not ready to purchase it right away, you can always add it to your shopping cart so it will be easy to find later.
In most cases, Etsy will keep track of items in your cart for 30 days.
In the meantime, if you want to check out with other items you can click on "Save for later" to move specific items to a separate, but still easy-to-find list beneath your shopping cart.
Also, if you put items into your Etsy shopping cart but don't check out after 30 days, Etsy will automatically move your items to the "Save for later" area beneath your cart. When you're ready to actually purchase any of these items, simply click "Move to cart" to put them back into your shopping cart and check out.
Important: Putting items in your Etsy shopping cart or "Save for later" list does NOT reserve them! It just makes them easier to find if they're still available when you come back.
Below: Screenshot image showing the "Save for later" and "Remove" links when an item is in the Etsy shopping cart.
You Might Also Like...
Art
Bathroom
Car Mats
Ceiling Fans
Chairs
Chandeliers
Cowboy Night Light

Lighted steer head

Cowhide
Cow Skulls
Dry Erase Boards
Glass
Napkins
Office
Party Supplies
Rugs
Shower Curtains
Table
Tapestries
Wagon Wheels
Wall Decals
Wallpaper
Wedding