Cowhide Placemats
Below are cowhide placemats for sale. Most of them are hair-on-hide, but a few are leather.
On a dining table, a placemat is used underneath an individual place setting to protect the table or tablecloth. Their secondary function is also very important: A placemat can add an attractive look and feel to the table and dining experience.
You might also like: Western Placemats or Cowhide Coasters.
Below: Four cowhide placemats. Many placemats have are hair-on-hide, but these are without the hair (aka leather).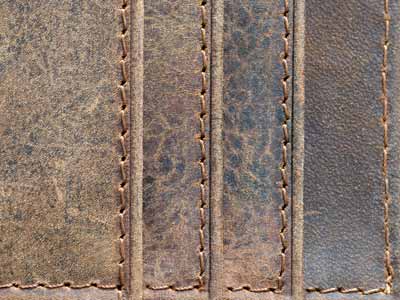 ---
From eBay, Etsy, and Amazon
Note: Some of the cowhide placemats from Etsy can be personalized. Just look for things like "personalized" or "custom" in the item's description.
See more cowhide placemats on Etsy
See more cowhide placemats on eBay
---
What Are Placemats For?
Placemats serve two purposes 1) To protect the table and/or tablecloth beneath them, and 2) To add an attractive touch to a dining setting.
Unlike a tablecloth which covers the entire table, a placemat is placed underneath an individual place setting (the plate, cups or glasses, utensils, napkin, or other items for an individual diner). They can be used with or without a tablecloth or other table accessories like a table runner. You might also like: Western Table Runners.
Placemats com in all sizes and shapes (rectangular and round are common, but you can sometimes find other shapes as well). When shopping for placemats, keep in mind how large your individual place settings will be (large plates, small plates, basic utensils or numerous utensils, one or two glasses, etc.) as a good starting place to know what size or shape you need.
---
Save The Placemats For Later
If you find cowhide placemats you like on Etsy but you're not ready to purchase them right away, you can always add them to your shopping cart so they will be easy to find later.
In most cases, Etsy will keep track of the items in your shopping cart for 90 days.
Later on, if you decide you don't want the items after all, it's easy to click "delete" and remove them from your cart.
In the meantime, if you want to check out with other items, click "Save for later" to move the items to a separate, but still easy-to-find list beneath your shopping cart.
Important: Putting an item in your Etsy shopping cart or "Save for later" list does NOT reserve it! It just makes it easier to find if it's still in stock when you come back.
Below: Screenshot image showing the "Save for later" and "Remove" links when an item is in the Etsy shopping cart.
You Might Also Like...
Art
Bathroom
Car Mats
Ceiling Fans
Chairs
Chandeliers
Cowboy Night Light

Lighted steer head

Cowhide
Cow Skulls
Dry Erase Boards
Glass
Napkins
Office
Party Supplies
Rugs
Shower Curtains
Table
Tapestries
Wagon Wheels
Wall Decals
Wallpaper
Wedding