Affordable Dakota roping saddles for serious ropers. Dakota Saddlery is known for making quality roping saddles and other tack at working cowboy prices.

Dakota Saddlery is located in Ider, Alabama and uses quality materials in their saddle making, including leather from the USA.
Below: A Dakota roping saddle. This one is the Dakota roper 501-c. It has 7/8 rigging, basketweave hand tooling, and a Cheyenne roll cantle. Dakota saddles are made in Ider, Alabama.
---
From eBay and HorseSaddleShop
See more Dakota roping saddles On HorseSaddleShop
See more Dakota roping saddles on eBay
---
About HorseSaddleShop
[include-page id="36″]
Dakota roping saddles are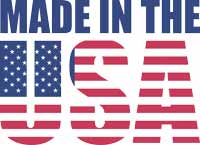 ---
Roping Saddle Riggings
You may have noticed that roping saddles are often described as "double rigged." This means they have a front rigging and a back rigging. The front rigging holds the front cinch and the back rigging holds the back cinch (which might also be called the "flank cinch" or the "flank strap"). Roping saddles are double rigged instead of single rigged (having a front cinch only) because the double rigging is superior to handle the stresses of roping.
Below: A Dakota roping saddle with a young roper. This saddle is double-rigged, meaning it has both a front and back cinch.
---
You might also like: