Circle Y has made saddles of superior quality, design, and craftsmanship since 1960. Circle Y saddles are made from the finest leathers available in the industry. They are the saddles of choice for knowledgeable, demanding riders.
Below: A Circle Y saddle.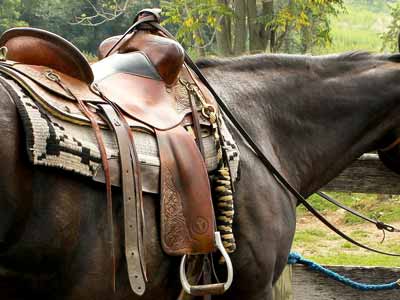 ---
Comparison Shop For Circle Y saddles
Below are Circle Y saddles of all types for sale from several major online sellers.
Or, you can use these pages to find a Circle Y saddle of a specific type: